Friday: Pokémon Omega Ruby & Alpha Sapphire Coverage Day 9 + Art Academy - New Template
28-11-2014 05:08 GMT / 00:08 EST by Serebii
Be sure to check yesterday's update. This update will be amended throughout the day so be sure to check back. If you have any ideas for the site, be sure to send them in
X & Y have been out for months now, and the Chatroom has been rife with discussion while the WiFi Chatroom has been a place for battles, trades and Friend Safari hunting, so be sure to visit them. Our Forums have also had these discussion and are a bustling trade and competitive section for the games. Be sure to like our FaceBook Page.
Last Update: 22:07 GMT
Edit @ 07:03: Eon Ticket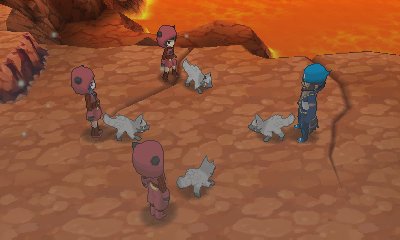 In The Games Department
Pokémon Omega Ruby & Alpha Sapphire - Coverage Day 9
With many parts of the world having their games now, our usual discoveries have begun. As usual, I'll be posting the main focal points here, while more in-depth details go on the discovery thread on the forums (including some details I won't post here). If you want to remain unspoiled, do not click any spoiler tag, or visit the ORAS section until you have your game. Let me know what you wish to see us cover about this game
Note: The game is now available in European stores and on the Nintendo eShop
08:11: Updated Pokéarth - Hoenn & Pokédex with new Mirage Spot locations
10:08: Begun updating the Secret Base page with Grunt teams
12:46: Updated the Pokédex with DexNav Exclusive hold items
15:15: Updated the AttackDex with Contest information. This was manually entered so may be some human error so let me know if you spot anything
17:18: Added specific type listings in the AttackDex for the moves.
19:04: Updated the Secret Base page with more details
20:40: Created a preliminary Trainers' Eyes page
22:07: Updated Pokéarth - Hoenn, Item Database & Item Listings with various new locations. also done a few bug fixes that may have caused issues in Pokéarth. I apologise for any inconvenience caused.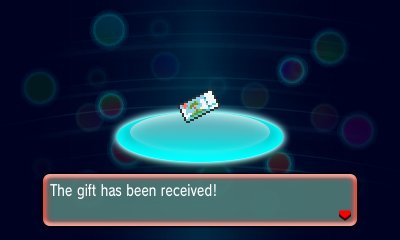 In The Games Department
Pokémon Omega Ruby & Alpha - Eon Ticket
For those of you in Australia & New Zealand, it has been announced that various stores are to begin sharing the Eon Ticket through StreetPass. These will be given from 12:00 on Monday 1st December with more dates to come. The stores are:
Melbourne – JB Hi-Fi Westfield Doncaster, EB Games Swanston St
Sydney – EB Games Westfield Parramatta, EB Games Westfield Chatswood
Gold Coast – EB Games Robina Town Centre
Adelaide - EB Games Rundle Mall Adelaide
Perth – EB Games Hay St
Auckland – EB Games Queen St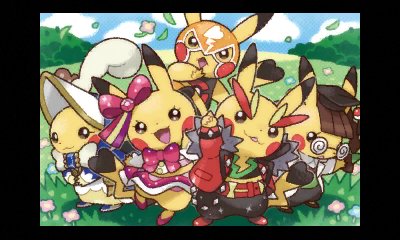 In The Games Department
Pokémon Art Academy
As part of the announcement of a new contest, it has been announced that, in Japan, from December 13th 2014 to February 1st 2015, Pokémon Art Academy will be offering a downloadable template for Cosplay Pikachu. The contest will require you to draw the Cosplay Pikachu and is set to run in countries other than Japan, too, and runs by uploading your artwork to a special Miiverse community. There are two elements to this contest, a Cosplay Pikachu one, and a "Favourite Pokémon" one, where you can draw whatever Pokémon you wish. The competition is to be judged by illustrators of the TCG and there's a chance that your artwork may become a real card. We'll bring more as it comes