Friday: Pokémon Omega Ruby & Alpha Sapphire - Screenshots
19-09-2014 11:38 BST / 06:38 EDT by Serebii
Be sure to check the past week of updates. This update may be amended throughout the day so be sure to check back. If you have any ideas for the site, be sure to send them in
X & Y have been out for months now, and the Chatroom has been rife with discussion while the WiFi Chatroom has been a place for battles, trades and Friend Safari hunting, so be sure to visit them. Our Forums have also had these discussion and are a bustling trade and competitive section for the games. Be sure to like our FaceBook Page.
Last Update: 18:55 BST
Edit @ 18:55: Episode Titles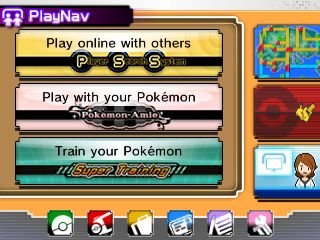 In The Games Department
Pokémon Omega Ruby & Alpha Sapphire - Global Link Details
Amazon Japan listings for the upcoming games, Pokémon Omega Ruby & Alpha Sapphire have gone up ahead of pre-orders tomorrow. These listings come with several new screenshots that show off various aspects of the game from encounters at Mt. Chimney, to Meteor Falls. It also shows more Pokémon appearing in the overworld as you travel, as was seen with Beautifly in the original trailer. We'll bring more as they come. Click the image to go to our gallery.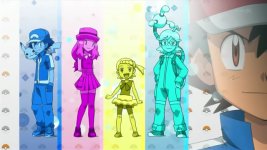 In The Anime Department
Pokémon XY - Episode Titles
The Pokémon Fan magazine has revealed another pair of new Episode titles for upcoming episodes. These episode are due to air on October 30th and November 13th respectively.
Episode 852: Mobilise Lapras Defense Force! Do Your Best Bonnie!!
Episode 853: Dancing Pancham, Charming Fennekin! Step Towards Tomorrow!