Sunday: Pokémon Omega Ruby & Alpha Sapphire - Soundtrack + Pokémon of the Week
21-12-2014 08:44 GMT / 03:44 EST by Serebii
This update will be amended throughout the day so be sure to check back. If you have any ideas for the site, be sure to send them in
Omega Ruby & Alpha Sapphire have been out for a few weeks now, and the Chatroom has been rife with discussion while the WiFi Chatroom has been a place for battles, trades, Secret Bases and Friend Safari hunting, so be sure to visit them. Our Forums have also had these discussion and are a bustling trade and competitive section for the games. Be sure to like our FaceBook Page.
Last Update: 13:00 GMT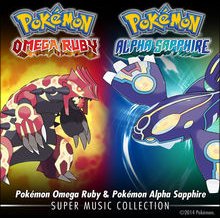 In The Games Department
Pokémon Omega Ruby & Alpha Sapphire Soundtrack
For those of you in North America and Europe, the next wave of soundtracks has been released by The Pokémon Company. This particular soundtrack is the Pokémon Omega Ruby & Alpha Sapphire soundtrack and contains 160 tracks from the games for $9.99/Ł7.99/€8.99 on the iTunes platform. This follows on from the release of all of the Soundtracks over the last year and follows it Japanese release earlier this month.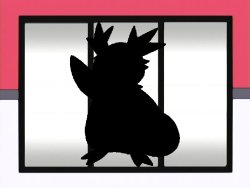 In The Pokémon of the Week Department
Who's That Pokémon
Today marks the sixtieth entry into the Generation VI competitive field with a Johto Pokémon. These entries are created by the visitors for the visitors and then compiled by our writers Miror, Archangel, jesusfreak94, Ragnarok, KillerDraco, KingTorterra & UR2L8. To get involved, Click here for the discussion forum
Today, we are covering a Pokémon introduced in the second generation. It carries its food bundled up in its tail. There once was a famous explorer who managed to reach the peak of the world's highest mountain, thanks to one of these Pokémon sharing its food. So here it is, the sixtieth entry, Delibird.