Friday: Pokémon X & Y - Shiny Gengar Event + New Nintendo 3DS Models
29-08-2014 06:05 BST / 01:05 EDT by Serebii
Be sure to check yesterday's update. This update may be amended throughout the day so be sure to check back. If you have any ideas for the site, be sure to send them in
X & Y have been out for months now, and the Chatroom has been rife with discussion while the WiFi Chatroom has been a place for battles, trades and Friend Safari hunting, so be sure to visit them. Our Forums have also had these discussion and are a bustling trade and competitive section for the games. Be sure to like our FaceBook Page.
Last Update: 15:48 BST
Edit @ 06:11: Pikachu Tournamentchu Prize | Edit @ 07:28: ORAS Australian Pre-order | Edit @ 12:18: Nintendo Direct news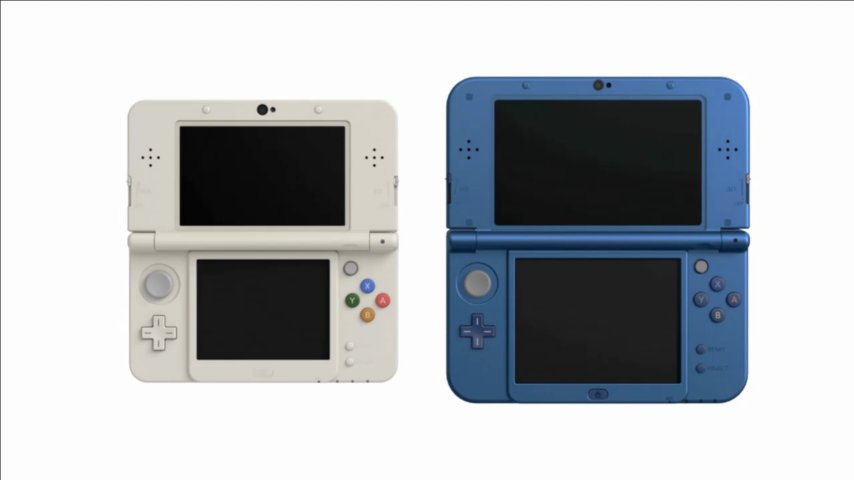 In The Games Department
New Nintendo 3DS Models
During today's Nintendo Direct, it was revealed that a new Nintendo 3DS model is to come out. These two models called "New Nintendo 3DS" and "New Nintendo 3DS LL" have more RAM in it, more shoulder buttons, built-in NFC on the bottom screen and most notably, a second small circle pad on the right. It also has a wider viewing angle
Edit @ 12:30: It will be released in Japan on October 11th 2014. The New Nintendo 3DS will be 16,000¥ while the new Nintendo 3DS LL will be 18800¥. International release is not currently known
Edit @ 15:48: It has been confirmed that the Nintendo 3DS title, Pokémon Tretta Lab will not be functional on the new Nintendo 3DS and new Nintendo 3DS LL systems. This is due to the requirement of the special peripheral. required for the game to function, not matching the size of the new consoles. Support for this title previously ended in March 2014 when the Pokémon Tretta arcade game shifted to a new series.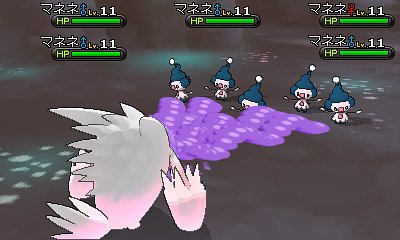 In The Games Department
Pokémon X & Y
It has been revealed that Japan is to receive a special Gengar event. This event provides a shiny Gengar as part of their "White Gengar" promotion for Halloween. This Gengar is Level 25, comes in a Dusk Ball, and has the moves Shadow Ball, Sludge Wave (which it can't normally have), Confuse Ray and Astonish. It comes holding the Gengarite. This Gengar is being given at various, currently unconfirmed, stores across Japan from September 13th to October 14th. The Event Database has been updated with details of this event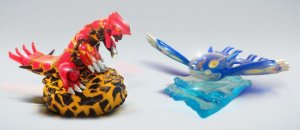 In The Games Department
Pokémon Omega Ruby & Alpha Sapphire - Pre-order Bonus
Following the reveal of the pre-order bonuses for the United Kingdom yesterday, it has now been confirmed that, if you live in Australia or New Zealand, you will be able to receive the special figurines of Primal Groudon & Primal Kyogre if you pre-order Pokémon Omega Ruby or Pokémon Alpha Sapphire respectively at EB Games stores. We'll bring more for other regions as and when they come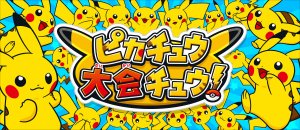 In The Games Department
Pokémon X & Y - Battle Competition Gift
For those of you who participated in the recent Japan only Battle Competition, Pikachu Tournamentchu, then you will find that the gift for participation has now been given. The gift for entry was a Light Ball. It can be found through a special attraction in the PokéMileage Club on the Pokémon Global Link and is only available until September 30th.