25-11-2015 11:15 GMT / 06:15 EST by Serebii
This update may be amended throughout the day so be sure to check back. If you have any ideas for the site, be sure to send them in
With the generation continuing, the Chatroom has been rife with discussion while the WiFi Chatroom has been a place for battles, trades and Friend Safari hunting, so be sure to visit them. Our Forums have also had these discussion and are a bustling trade and competitive section for the games. Be sure to like our FaceBook Page.
Last Update: 11:15 GMT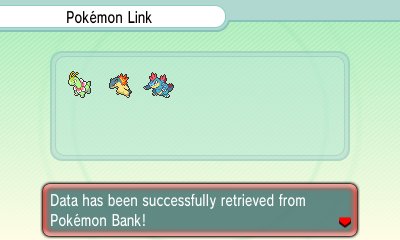 In The Games Department
Pokémon Bank - Hidden Ability Johto Starters
For those of you with the Pokémon Bank game, the latest distribution is finally coming to a close on Monday. This event offers a download of the fully evolved Johto Starters, Meganium, Typhlosion and Feraligatr with their Hidden Abilities of Leaf Guard, Flash Fire and Sheer Force respectively. These Pokémon can be sent to Pokémon X, Y, Omega Ruby or Alpha Sapphire through their Pokémon Link feature. You get one of each per Pokémon Bank account and you need to make sure to have received all PokéMiles/BP sitting in the game's Pokémon Link before you can receive these Pokémon. This event has been running since February.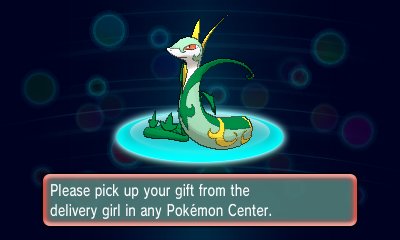 In The Games Department
Pokémon Omega Ruby & Alpha Sapphire -
For those of you with the Omega Ruby & Alpha Sapphire games, the Hidden Ability Unova starter events, running globally, are due to end on Monday after running for the majority of the year. These events have been distributed via Serial Codes obtained from CoroCoro, the official sites and various other means. To get Serperior, you need to use the code POKEMON497, to get Emboar the code is POKEMON500 and to get Samurott the code is POKEMON503. This is currently the only way to get the Pokémon with their Hidden Abilities.