28-06-2016 07:14 BST / 02:14 EDT by Serebii
This update will be updated throughout the day. If you have any ideas for the site, be sure to send them in
With the generation continuing and Nationals coming up globally, and the Chatroom has been rife with discussion while the WiFi Chatroom has been a place for battles, trades and Friend Safari hunting, so be sure to visit them. Our Forums have also had these discussion and are a bustling trade and competitive section for the games. Be sure to like our FaceBook Page.
Last Update: 15:48 BST
Edit @ 13:02: Event Reminders | Edit @ 15:48: UK Shiny Xerneas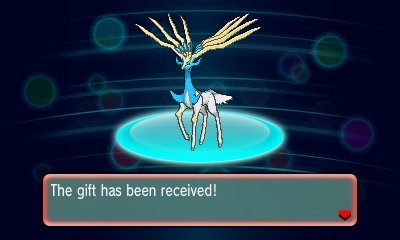 In The Games Department
Pokémon - Xerneas Distribution
For those of you in the United Kingdom, the shiny Xerneas event has been announced. If you go to the Year of Pokémon area of the Nintendo booth in the Hyper Japan Festival in Olympia, London from 15th to the 17th of July, you can pick up a serial code to get you the special Level 100 Shiny Xerneas. This Xerneas is the same one as has been distributed throught Europe the past few months, and mirrors ones from the US and Japan over the last 9 months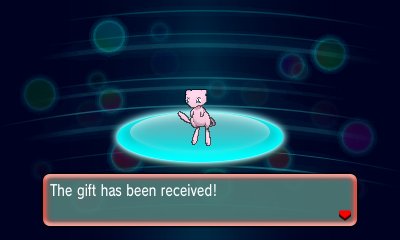 In The Games Department
Pokémon XYORAS - Mew Event
For those of you in Europe, the Mew second chance event for Pokémon X, Y, Omega Ruby & Alpha Sapphire games is due to end on Thursday. This event is available through Mystery Gift > Receive Gift > Get Via Code and gives you the Mythical Pokémon Mew, which can't be found in the wild with the code MEW2016. Be sure to get it while you can.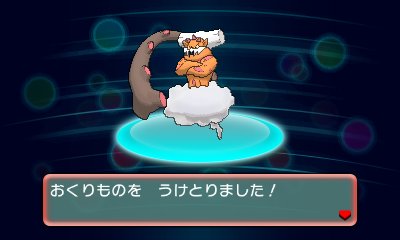 In The Games Department
Pokémon Omega Ruby & Alpha Sapphire - Hyadain's Landorus
For those of you with the Japanese games that participated in the recent 2016 Japan Championships Battle Competition, the entry gift is due to end on June 30th at 23:59 JST. This gift is a Landorus based on the Landorus used by Japanese variety show, Pokénchi, host Hyadain.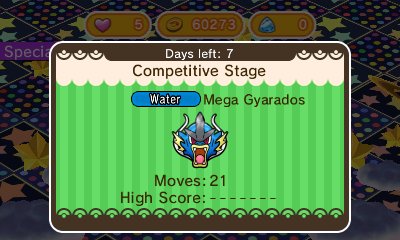 In The Games Department
Pokémon Shuffle - Events
A few brand new challenges have begun on Pokémon Shuffle and Pokémon Shuffle Mobile.
First is a competitive stage to get the Mega Stone for Gyarados. This stage runs until July 5th. The top 19,000 in North America, 50,000 in Japan 13,000 in Europe will get the Gyaradosite. However, if you're in the top 3,700 in North America, 10,000 in Japan or 2,500 in Europe you will also get a Mega Speedup and if you're in the top 1,100 in North America, 3000 in Japan, 700 in Europe, you will get a Mega Speedup and a Raise Max Level. If you don't get the Gyarados but are in the top 27,000 in North America, 70,000 in Japan, 18,000 in Europe, you'll get an Attack Power and a Disruption Delay. All other players get an Attack Power
Secondly is a special event stage for Raikou. This stage gives you an extra chance to get Raikou and lasts until July 5th. It allows for you to get Raise Max Levels and Raikou Skill Boosters
Next, the Hitmonlee stage has begun and is set to run until July 12th
Next, the Ho-Oh stage has begun a repeat run until July 12th and may give Ho-Oh Skill Boosters
Finally, the Daily Pokémon (#1) stages featuring Rotom will run until July 12th
All of these require the version 1.3.14 to download. Our Pokémon listings have been updated with these Pokémon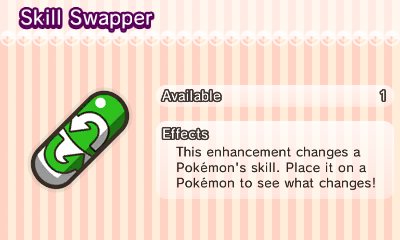 In The Games Department
Pokémon Shuffle
Several new item enhancements have also run on Pokémon Shuffle & Pokémon Shuffle Mobile. First, several new Pokémon can have their Max level increased using Raise Max Level. They are Raikou, Entei, Suicune, Celebi, Rotom, Pikachu, Jolteon, Leafeon, Chespin, Quilladin, Tangela, Dedenne, Pachirisu, Phanpy, Donphan, Cubone, Marowak, Cofagrigus, Sigilyph, Farfetch'd, Reuniclus and Zoroark. To celebrate, two Raise Max Levels are currently being distributed.
Next, a new item has been added called the Skill Swapper. This allows for you to change a Pokémon's Skill to one of your choice that the Pokémon can have. The Skill's level resets to 1 when doing so. The eligible Pokémon are Raikou, Entei, Suicune, Ho-Oh, Regirock, Celebi, Mew, Rotom, Gengar, Sableye, Ampharos, Eevee, Jolteon, Leafeon, Chespin, Tangela, Tangrowth, Phanpy, Donphan, Cubone, Fafetch'd, Pachirisu, Druddigon, Dedenne, Zoroark and Chandelure. We're currently working on a list of each Pokémon's new potential skills
New Mission Cards have also been added