25-06-2016 02:26 BST / 09:26 EDT by Serebii
This update will be updated throughout the day. If you have any ideas for the site, be sure to send them in
With the generation continuing and Nationals coming up globally, and the Chatroom has been rife with discussion while the WiFi Chatroom has been a place for battles, trades and Friend Safari hunting, so be sure to visit them. Our Forums have also had these discussion and are a bustling trade and competitive section for the games. Be sure to like our FaceBook Page.
Last Update: 16:13 BST
Edit @ 07:55: Simisear Event | Edit @ 13:18: Pokkén Tournament @ CEO | Edit @ 13:53: Xerneas & Yveltal | Edit @ 16:13: Pokémon Sun & Moon in Pokénchi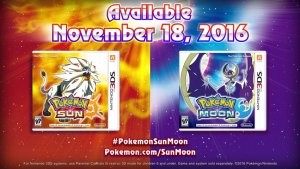 In The Games Department
Pokémon - Sun & Moon
The summary for the Japanese variety show, Pokénchi, for the episode due to air on July 3rd has been revealed and confirmed what Junichi Masuda posted in a blog post last month about the hosts Rinka and Abarerukun visiting Game Freak. Within this it is said that it will show a video for the new Pokémon games as well as show new information on new Pokémon. It is probable that this information will mirror the information from the upcoming July 1st reval as well as the recent E3 and CoroCoro reveals but it is not currently known. Keep checking back for news.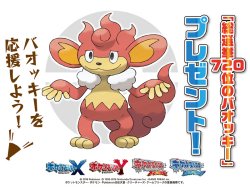 In The Games Department
Pokémon - Simisear Distribution
As we reported last week, Simisear is being distributed in the Pokémon Centers across Japan to celebrate the fact that it lost the Pokémon Elections. Today, as the event started, we have got full details of this event. It is Level 5 with the Air Balloon and comes with the moves Work Up, Hone Claws, Power-up Punch and Giga Impact. Before now, it couldn't learn the move Work Up outside of Generation V. This event will be distributed in Pokémon Centers until July 15th 2016. Our Event Database has been updated with the details of this event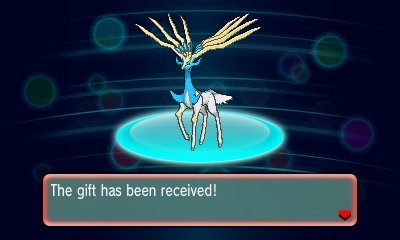 In The Games Department
Pokémon - Xerneas & Yveltal Distribution
As previously reported, July 7th through 10th is the Japan Expo in France where Junichi Masuda is to host a special Master Class talk on Pokémon. It has now been confirmed that the Shiny Xerneas & Yveltal distributions which have been running in various places in Europe will also be distributed at this event. These match the Shiny Xerneas & Yveltal given in North American and Japan over the last 9 months.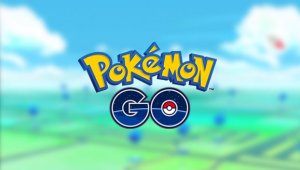 In The Games Department
Pokémon GO - Japanese Field Test
It has been confirmed that the Japanese Field Test for Pokémon GO is due to end on June 30th 2016 US time, July 1st 2016 Japanese time. From that date on, the beta app will no longer work. It's not currently known if the US and Australian Field Tests will end at the same time but as the Japanese e-mail listed the date for the US as well, it's possible that it will. It is also stated that the top 5 captured Pokémon during the field test are Rattata, Pidgey, Meowth, Gastly & Abra. Data will not be carried over from the field test to the full title
Edit @ 04:29: Confirmed to end June 30th in the US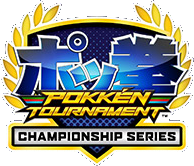 In The Games Department
Pokkén Tournament
This weekend marks the Pokkén Tournament Championship Series event at CEO Gaming. This event is a US Minor event meaning there are cash prizes on the line and like the multiple Pokkén Tournament championships of late, this event is to be streamed with commentary by some top fighting game layers. Click the image to go to the stream. The schedule is as follows
Saturday
15:00 BST / 16:00 CEST / 10:00 EDT / 07:00 PDT - Double Elimination Pools
01:00 BST / 02:00 BST / 20:00 EDT / 17:00 PDT - Top 32 to Top 16 Sunday
12:00 BST / 13:00 CEST / 07:00 EDT / 04:00 PDT -Top 16