27-05-2017 07:38 BST / 02:38 EDT by Serebii
This update may be amended throughout the day so be sure to check back. If you have any ideas for the site, be sure to send them in
With the new generation out, the Chatroom & Discord Chat has been rife with discussion while the WiFi Chatroom has been a place for battles & trades, so be sure to visit them. Our Forums have also had these discussion and are a bustling trade and competitive section for the games. Be sure to like our FaceBook Page.
Last Update: 11:42 GMT
Edit @ 11:42: Episode Titles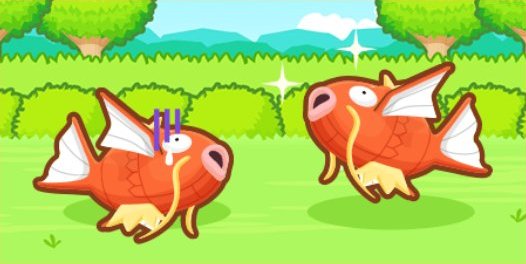 In The Games Department
Magikarp Jump
Bringing our Magikarp Jump coverage to a conclusion, we have updated our Food page to give details for up to Level 75 for all the majority of the food available. In addition to this, we have updated the Events Page to list the final hidden event making that page complete. While we'll still update the food and training pages as we level them up, this marks the end of the coverage. If there's anything you wish to see covered, be sure to contact us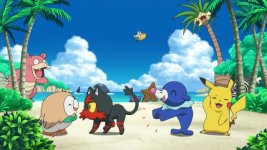 In The Anime Department
Pokémon Sun & Moon - Episode Titles
Leaks allegedly from Japanese TV guides have revealed the next set of new episode titles from Pokémon Sun & Moon. These episodes are due to air on June 15th and June 22nd respectively. The first sees Ash challenge Ilima after he gets a high score in a test. The second sees Ash head to Akala Island to meet Olivia and learn of the three trials
Episode 973: Enter Ilima, the Honor Student from the Class Next Door!
Episode 974: A New Trial! Challenge Akala Island!?