Thursday: Pokémon Omega Ruby & Alpha Sapphire - Battle Competition + Episode Pictures + Episode Title + US Themes
28-05-2015 07:52 GMT / 02:52 EDT by Serebii
This update will be amended throughout the day so be sure to check back. If you have any ideas for the site, be sure to send them in
With the generation continuing and Nationals coming up globally, and the Chatroom has been rife with discussion while the WiFi Chatroom has been a place for battles, trades and Friend Safari hunting, so be sure to visit them. Our Forums have also had these discussion and are a bustling trade and competitive section for the games. Be sure to like our FaceBook Page.
Last Update: 18:50 BST
Edit @ 11:44: Episode Title | Edit @ 12:15: Episode Pictures | Edit @ 12:28: Shiny Charizard Event | Edit @ 17:01: US Theme Release | Edit @ 17:54: VGC Documentary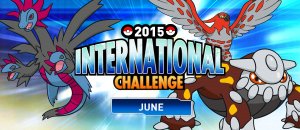 In The Games Department
Pokémon ORAS - Battle Competition
The next Battle Competition has been announced. This competition is called the 2015 International Challenge June and is only for Omega Ruby & Alpha Sapphire and is a Double Battle. In this competition, the rules match the current rules set forth in the Video Game Championships of National Pokédex only without being able to use the standard range of legends. You will receive 1000 PokéMiles for participating. Registration runs from June 18th until June 25th while the competition runs from June 26th to June 28th.
Edit @ 18:50: It has been confirmed that the top 256 players will receive Championship Points to go towards their goal to quality for the 2015 Pokémon World Championships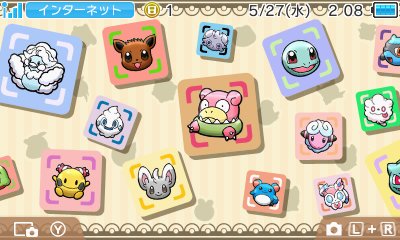 In The Games Department
Pokémon X, Y, Omega Ruby & Alpha Sapphire - 3DS Themes
Following their release in Japan yesterday, the three Pokémon themes are released in North America for $1.99 each from today. These three themes are: Pokémon Shuffle and features the standard Pokémon Shuffle music and a scrolling image of various Pokémon in the game. The second is Pokémon: Eevee Collection and features a panoramic view of the Eevee evolutions from left to right with the Pokémon X & Y - PR Video Studio music in the background. Finally, the Mega Charizard X theme features the Pokémon Gym music from Pokémon X & Y and has a scrolling image of two Mega Charizard X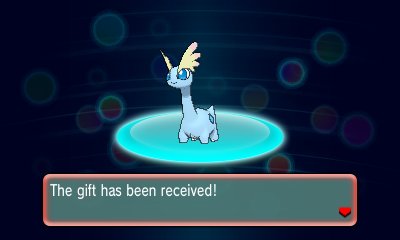 In The Games Department
Pokémon Omega Ruby & Alpha Sapphire - Amaura Event
If you participated in the Enter the Dragon Type Battle Competition in March, the entry gift is set to end on Sunday at 23:59 UTC. The gift is a Level 10 Amaura with its Hidden Ability of Snow Warning. To get this event, you need to go to the special page that pops up on the Global Link and, if you are eligible for the Amaura, you will receive a serial code that can be redeemed in Mystery Gift on Omega Ruby/Alpha Sapphire.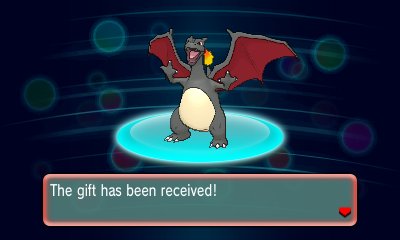 In The Games Department
Pokémon Omega Ruby & Alpha Sapphire - Shiny Charizard Event
For those of you in the Netherlands, a new event has been confirmed. This event will run in GameMania stores across the country and will provide a serial code to download a special shiny Charizard, matching the ones that appeared in the rest of Europe earlier this Spring which comes with the move Hold Hands as well as the Charizardite Y. This event runs from June 1st to June 21st . Do note, you need to have updated your game to the latest version to download.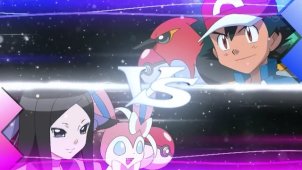 In The Anime Department
Pokémon XY - Episode Pictures
As usual, I have done pictures from the episode that aired in Japan today. This episode features Ash's Gym Battle against the Laverre City Gym Leader, Valerie. The AniméDex has been updated with the contents of this episode. Click the picture to go to the gallery but be warned however as they contain spoilers.
In The Anime Department
Pokémon XY - Episode Titles
The TV Tokyo site has posted another upcoming title for an episode set to air on July 2nd. It features the next Pokémon Showcase entered by Serena and the return of Miette
Episode 883: Braixen and Pancham!! Charm Everyone With Your Firey Performance!!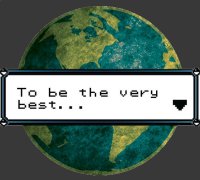 In The Pokémon Department
Pokémon VGC Documentary
As the Video Game Championships has been growing in size over the last few years and two times US National Champion Wolfe Glick, along with support from two times US National Champion Aaron Zheng and three time world champion Ray Rizzo, is plotting out a documentary called "To Be The Very Best" that covers the whole VGC circuit as well as the building of the community and fandom in general. This is done via a Kickstarter, which has until June 20th to reach its goal, so be sure to check it out if it is the sort of thing that interests you