OK. To Avoid the current hassles there is this disclaimer for those Who want to use it without permission:
You shall not post this on anywhere for public use
You shall not sell this for public use
Do not replicate and forward without permission
Do not claim this as yours
Do Not Translate it into your language and claim ownership
After losing to a Raichu in a trainer battle and becoming severely injured, Ash & Pikachu start questioning themselves and wonder if the time has come to evolve. Drawing parallels upon the previous time this happened in Vermillion City, Pikachu is determined to show its true power. However, will it be able to defeat the Raichu without evolving? Or is Ash going to have a Raichu?
Full Guide Coming Soon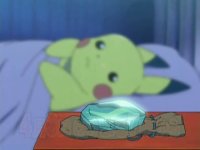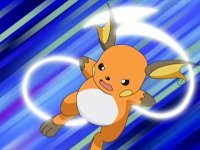 542: Pika and Goliath

542: Pikachu! Raichu! The Road To Evolution!!



Yes


Ash
Brock
Dawn
Jessie
James
Nurse Joy
Lt. Surge
Giovanni
Brandon
Paul
Sho


Ash:
Dawn:
Jessie:
Rocket:
Nurse Joy:
Lt. Surge:
Brandon:
Paul:
Sho:
Wild:


None of Consequence