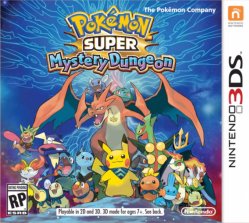 Pokémon Super Mystery Dungeon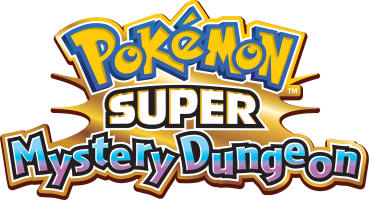 Pokémon Super Mystery Dungeon is the latest in the line of Pokémon Mystery Dungeon games. It's coming out for the Nintendo 3DS in late 2015/early 2016 depending on the region.
Very few details have been given about this game but it does contain Mythical and Legendary Pokémon.
This game includes all 720 Pokémon and the story focuses on the legendary Pokémon with a story that focuses on Pokémon being turned to stone. You can choose between all of the starter Pokémon across all generations, as well as Pikachu and Riolu as your starter and partner Pokémon.
It contains many returning features to the series including Monster Houses and the Hunger feature.
There are over 120 different dungeons across five different Continents to explore, although recruiting Pokémon is no longer done through beating Pokémon in dungeons. Instead, you can recruit at least one of each species by doing special Connection Orb missions.
There are a variety of other features including StreetPass and Internet capabilities to rescue other players & share your Pokémon with other players, the Meowth's Theater which has you go through a dungeon and save a video of it, and much more.