14-12-2018 05:00 GMT / 00:00 EST by Serebii
This update may be amended throughout the day so be sure to check back. If you have any ideas for the site, be sure to send them in
Since the release of Pokémon Ultra Sun & Ultra Moon, the Discord Chat has been rife with discussion, so be sure to visit it. Our Forums have also had these discussion and are a bustling trade and competitive section for the games. Be sure to like our FaceBook Page.
Last Update: 21:15 GMT
Edit @ 21:15: Pokémon GO Holiday Event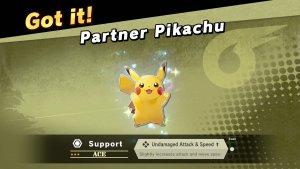 In The Games Department
Super Smash Bros. Ultimate
The latest patch for Super Smash Bros. Ultimate has been released and with this patch, it has added the special Spirits for Partner Pikachu and Partner Eevee. These will appear in the Spirit Board for play, but if you have save files for Pokémon: Let's Go, Pikachu! and Pokémon, Let's Go, Eevee!, you will get Partner Pikachu & Partner Eevee repsectively now. They will be available to other players at a later date. For full details on these spirits, check out our Spirit section.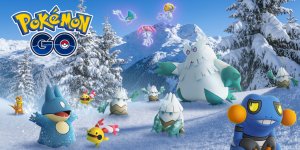 In The Games Department
Pokémon GO
The Holiday event in Pokémon GO has been announced. From December 18th at 21:00 UTC, Ice-type Pokémon will appear in the wild more including the first appearances of Snover and the return of Delibird and Pikachu in a Festive Hat. There will also be special outfits on the shop from December 18th. Riolu, Smoochum, Azurill and Munchlax will start appearing in 7km Eggs and you'll get an Incubator a day from a PokéStop until January 2nd
From December 18th to 22nd, Double Candy for catching and transferring will run

From December 22nd to 26th, Double Stardust on capture will run
From December 26th to 30th, you'll get double capture XP
From December 30th to January 2nd, Incubators will halve the required distance.
With this event, more Sinnoh Pokémon like Mantyke, Chingling and Croagunk will appear in Pokémon GO and continue on beyond the event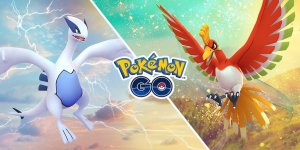 In The Games Department
Pokémon GO
The Legendary Pokémon Lugia & Ho-Oh have now started to appear in Level 5 Raid Battles in Pokémon GO. This is for a special weekend from which ends at 21:00 UTC on Monday December 17th. As before, they are capable of appearing in their Shiny variants.