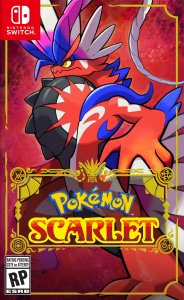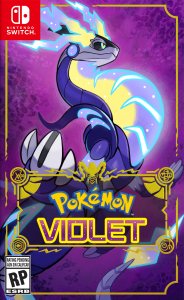 Pokémon Scarlet & Violet
Pokémon Scarlet & Violet are the fourth set of mainline Pokémon games on the Nintendo Switch and the first of the Generation 9 of Pokémon.
This game is a full seamless open world game set in a big new region. You play as a trainer starting out in the region with one of three new Starter Pokémon; Sprigatito, Fuecoco or Quaxly. It has many New Pokémon, and the return of Regional Variants: Paldean Forms
This game features a new mechanic known as Terastal, which can cause your Pokémon to change type, or just boost up moves of a specific type.
The game is an open world game which you can take in any order and can play with up to 3 friends at a time with the friends and their Pokémon showing up on the open world. You can also use the features to battle and trade with other players, including Surprise Trade as well as participate in Raid Battles