OK. To Avoid the current hassles there is this disclaimer for those Who want to use it without permission:
You shall not post this on anywhere for public use
You shall not sell this for public use
Do not replicate and forward without permission
Do not claim this as yours
Do Not Translate it into your language and claim ownership
It is time for the next Pokémon Contest. With her rival Kenny partaking in it, Dawn is sure to face a challenge worthy of her skills. Using Ambipom, while Kenny uses Prinplup, the battle will truely show the Pokémon's skills. Will Dawn win her 5th ribbon?
Full Guide Coming Soon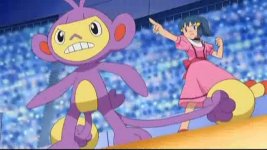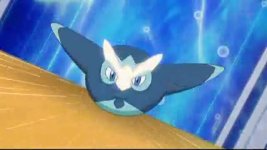 591: Old Rivals, New Tricks

591: Pokémon Contest! Tatsuami Convention!



Yes


Ash
Brock
Dawn
Jessie
James
Nurse Joy
Contesta
Mr. Sukizo
Marian
Kenny
Barry


Ash:
Brock:
Dawn:
Jessie:
James:
Rocket:
Kenny:
Barry:
Ursala:
Special/Other Trainers:


Dawn loses to Kenny