Episode Pics and New R/S Page!
- 4-2-2003-18:11-EDT - Serebii
---
(If this is your first visit since SPP first came back, check the Updates Below and in the archive aswell as this one)
I have started work on Americanizing the Pokédex but work is going slow as I have a trapped nerve in my shoulder blade (Ouch). Also you may notice the server being slow from time to time, this is because of the forums and the server getting used to them
In The Anime Department
New Episode Pictures
With the new start, continues the journey of Johto. Anyway, as you may have noticed I stopped doing screencaps for the Johto eps airing in America. Anyway, I have started agaain with 3 episodes capped so far. Enjoy: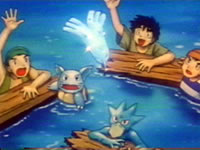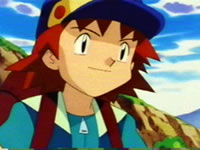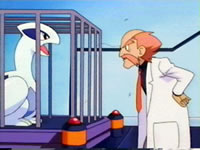 In The Games Department
New Ruby/Sapphire Page
Well, I started work on a long, long, long page for the Ruby/Sapphire section. For the Contests, the attacks do different things and on this page I have the list of them, their contest type and what they do. So far I have done all attacks Alphabetically from Absorb to Gust. I will try to do more as/when I can. Click below to see it: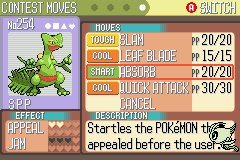 The Attack's and what they do in Contests
In The Forums Department
The Forums are up!
The Forums are finally back up, we have had a large amount of registries in the last 20 hours so why dont you join and have fun in our discussions:
Until Tomorrow's Update, See Ya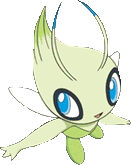 Special Update with some News!!
- 4-2-2003-3:28-EDT - Serebii
---
Well, After some long hard work and fiddling I have managed to get the Serebii.net Forums Back Up and Running. Same rules apply as before, but yet it is still growing and re-gaining its visitors so tell your friends!. Click below to go there
Until Tonight's Update, See Ya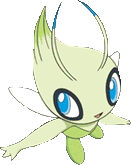 Episode Guides, Pictures, Titles, BIOs and GCN Info!
- 4-1-2003-15:58-EDT - Serebii
---
(If this is your first visit since SPP first came back, check the Updates Below and in the archive aswell as this one)
As many of my old fans would know I do not perform April Fools jokes therefore you should know that all the content in this update is factual and is not used to make you all seem stupid which I know you guys aren't. Also I apologise for not updating last night as I fell asleep on the keyboard before uploading it
Anyway, here's the Update For Today:
In The Anime Department
New Episode Guide
We finally have another episode guide for one of the Special Episodes which so many of you have been e-mailing about. Warning, it contains spoilers: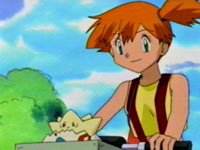 New Episode Pictures
With this episode guide above, I have also completed my usual amount of episode pictures for the same episode. Warning, they contains spoilers: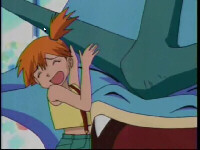 New Episode Title
A New Dubbed Episode Title has been revealed for an episode coming soon in the US/Canada. Click the link to view the Synopsis:
Episode 244: As Clear As Crystal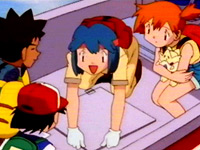 New/Updated Character BIOs
I have One Updated Character BIO and one New Character BIO. Enjoy: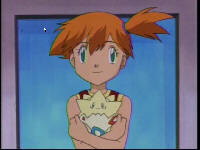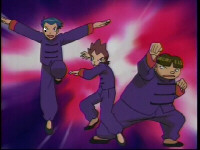 In The Games Department
New Pokémon Cube Page
Many of you have been e-mailing me requesting information about the Pokémon Gamecube Game. Well I have compiled a page with all the information about BOTH of the games, however not all of it should be classed as 100% fact yet. Click below to go to it:
The 2 Pokémon Gamecube Games

Until Tomorrow's Update, See Ya