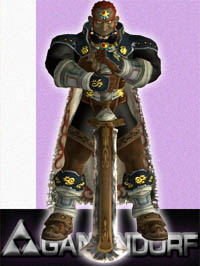 Ganondorf, The Main Villain in most Zelda Games. This is his form before evolving in OoT making him Pig like in all other games. He is a powerful enemy in Zelda, and a very powerful one in this. Click the Pictures for Bigger Version:
B: Warlock Punch. An excellent attack that is very slow and hard to execute, but is powerful and effective..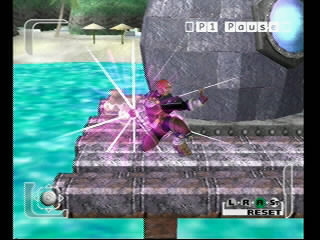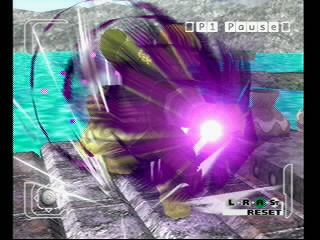 B & Up: Dark Dive. Acts as the 3rd Jump for Ganondorf and also is good for juggling other Players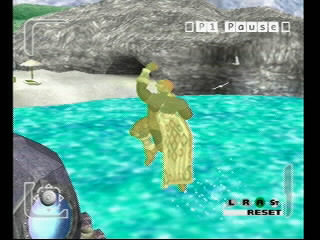 B & Forward: Gerudo Dragon. Causes Ganondorf to lunge forward hoping to connect with a burning fist.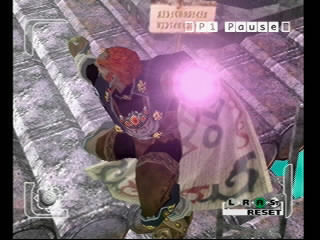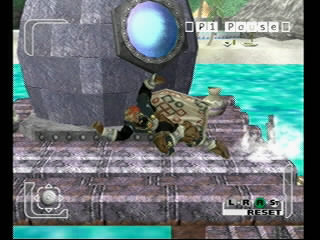 B& Down: Wizard's Foot. Ganondorf's foot lights on fire with purple magic and he skids along the ground.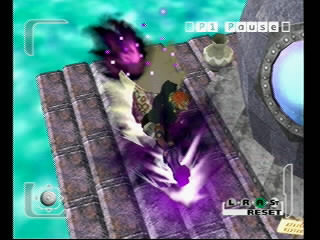 Powerful A attacks:
Grab Attack
R: Magic Throw. A Basic Throw which Ganondorf uses Magic to complete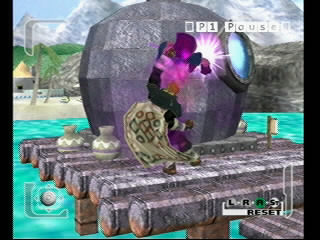 Ganondorf's Trophies:
Ending Pictures. Spoiler Alert. Look at these at your own risk: