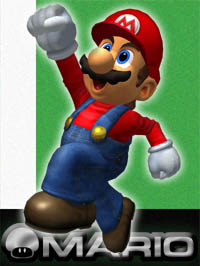 Mario, The main character of the Super Mario games. Mario is a legend with his NES, SNES, GB, N64 outings and looks to be with the coming Mario Sunshine, but does he measure up to standards here:
B: Fireball. A Projectile. This lasts for 2 seconds and keeps bouncing either until time runs out or until it hits someone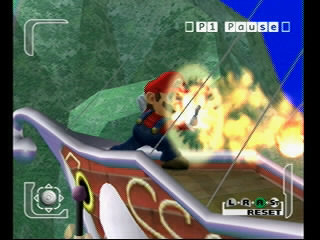 B & Up: Super Jump Punch. Acts as the 3rd Jump for Mario and also is good for juggling other Players whilst they are in the air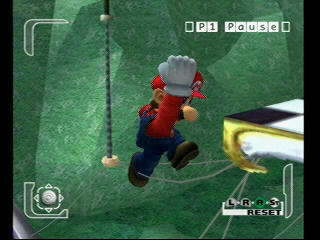 B & Forward: Cape. Mario gets his cape out and whacks anything within a certain radius with it.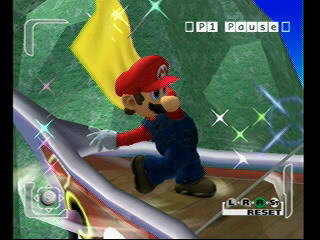 B& Down: Mario Tornado. Mario grabs a person in range and spins them causing damage.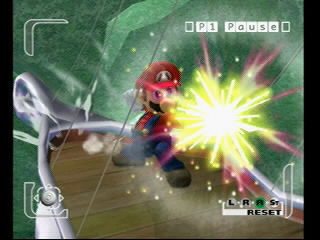 Mario is slower than Mario but could be used for his slightly higher power

Mario's Stage:
Rainbow Ride: You are on a flying boat here. The only obstacle is you falling off and not getting back up due to movement.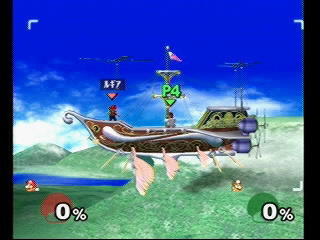 Mario's Trophies:
Ending Pictures. Spoiler Alert. Look at these at your own risk: