OK. To Avoid the current hassles there is this disclaimer for those Who want to use it without permission:
You shall not post this on anywhere for public use
You shall not sell this for public use
Do not replicate and forward without permission
Do not claim this as yours
Do Not Translate it into your language and claim ownership

As they arrive in a new city, Ash & Co. quickly learn that Team Plasma are there and are using their technology to once again manipulate Pokémon. In doing so, the Pokémon Haxorus starts destroying the city. Iris protests at this, claiming there's no way a Dragon-type Pokémon can be bad. In trying to stop the rampage, Iris' Dragonite soon falls to Team Plasma's manipulation, and N can no longer hear the Pokémon's hearts. N is worried and tries to stop the Pokémon, but ends up becoming their next target. Will they be able to stop Team Plasma's plans?

Full Guide coming Soon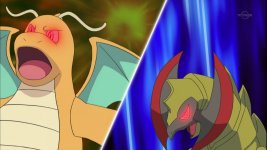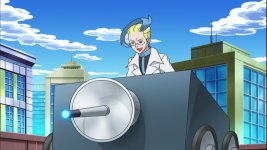 778: Team Plasma's Pokemon Manipulation!

778: Team Plasma's Aspiration! The Manipulated Pokémon!!



Yes


Ash
Iris
Cilan
Jessie
James
N
Officer Jenny
Looker
Cedric Juniper
Colress
Plasma Grunt
Ghetsis
Aldith
Anthea
Concordia
Rhoder


Ash:
Iris:
Cilan:
Jessie:
James:
Rocket:
Aldith:
Anthea:
Concordia:
Rhoder:
Wild:


Team Plasma start their plans