Pokémon x Vincent Van Gogh Museum
Duration:

September 28th 2023 - January 7th 2024

Location
Vincent Van Gogh Museum, Paulus Potterstraat 7, Amsterdam

This collaboration between Pokémon and the Vincent Van Gogh Museum is part of the 50th anniversary celebrations of the museum and ties in Pokémon with Vincent Van Gogh's most iconic painings. As Van Gogh was a collector of Japanese art, the museum felt the collaboration nature.

During the time that Pokémon is at the museum, there are a number of different elements and activities. First, 6 pieces of Pokémon artwork, featuring Pokémon inspired by six of Van Gogh's more iconic artwork pieces, are on display in a corner of the museum on the first floor. These give details on the artwork inspiration.

A special activity task is available for fans old and young that have you go through the museum to find out facts about Vincent Van Gogh to complete a puzzle on a leaflet. If you complete it, you will be given a special Promotional Card.

In the studio, there is also a place for kids to learn how to draw Pikachu through a video created by Pokémon artist, Ken Sugimori.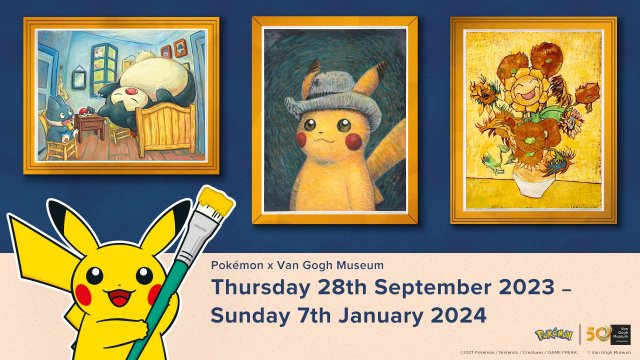 Artworks
Pikachu inspired by Self-Portrait with Grey Felt Hat
Artist: Naoyo Kimura
This artwork is based on the classic Self-Portrait with a Grey Felt Hat and features Pikachu in a similar pose with similar brush strokes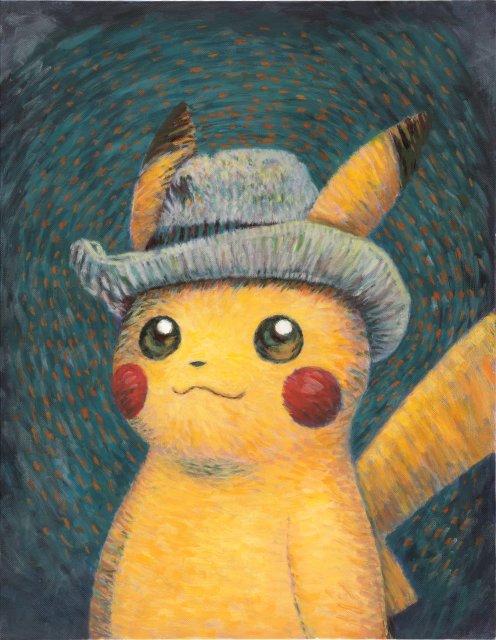 Eevee inspired by Self-Portrait with Straw Hat
Artist: sowsow
This piece features Eevee as the focus with the look based on the self portrait Van Gogh did when in Paris.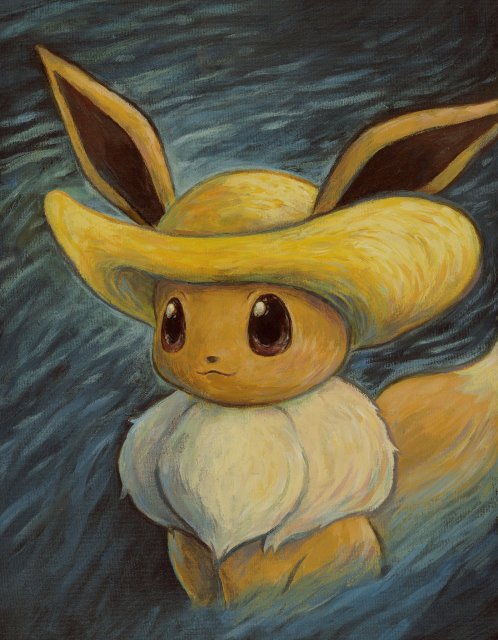 Smeargle inspired by Self-Portrait as a painter
Artist: Tomokazu Komiya
This piece featured Smeargle as the focal point due to the notion of this painting being one of Vincent doing a self portrait behind an easel and canvas, with Smeargle being the top choice.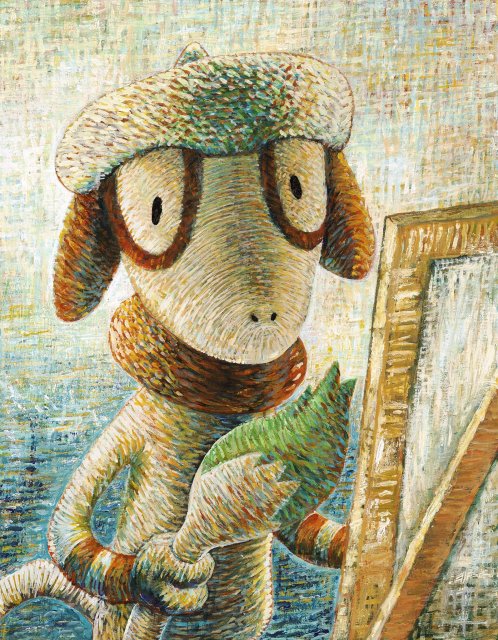 Sunflora inspired by Sunflowers
Artist: Tomokazu Komiya
This piece features Sunflora as the main focus sunflower in this adaptation of the classic picture, Sunflowers.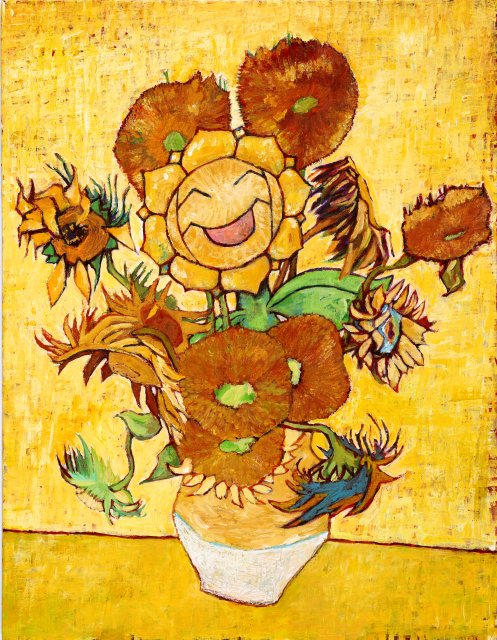 Munchlax & Snorlax inspired by The Bedroom
Artist: sowsow
This piece is based on the classic artwork The Bedroom but features major adaptation with the inclusion of Munchlax, Snorlax and even Mew within it.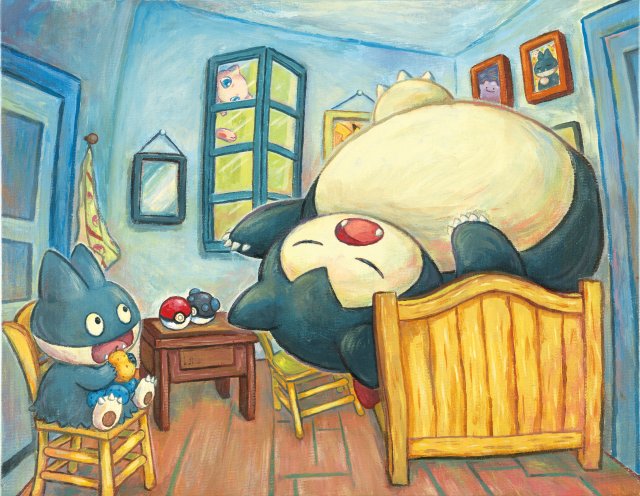 Corviknight inspired by Wheatfield with Crows
Artist: Naoyo Kimura
This piece is based on the classic of a wheatfield with crows and features the replacement of the crows with Corviknight, Corvisquire, Murkrow and Honchkrow.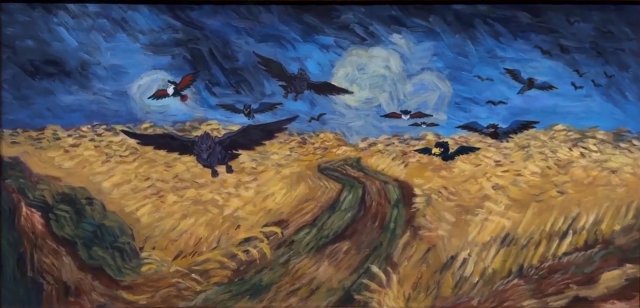 TCG Promo Card
Merchandise
Pokémon Center
With this collaboration, the Pokémon Center website in the US, Canada and UK added a collection of merchandise exclusive to the web store. This included plush, TCG products and more.
While stocks lasted, all purchases of items from the collection resulted in getting a free copy of the promo card.
Pokémon Center Merchandise List
Pikachu Plush
Eevee with Straw Hat Figure
Pikachu with Grey Felt Hat Figure
Pokémon Inspired By Paintings Double Deck Box
Munchlax & Snorlax Double Deck Box
Corviknight Double Deck Box
Munchlax & Snorlax Card Sleeves
Corviknight Card Sleeves
Sunflora Card Sleeves
Smeargle Card Sleeves
Pikachu Card Sleeves
Eevee Card Sleeves
Pokémon Inspired by Paintings Playmat
Corviknight Playmat
Munchlax & Snorlax Playmat
Pikachu & Eevee Self Portraits Playmat
Eevee tote Bag
Pikachu Tote Bag
Munchlax & Snorlax 1008 piece Jigsaw Puzzle
Munchlax & Snorlax Journal
Pokémon Inspired by Paintings Journal
Pikachu Journal
Eevee Canvas Wall Art
Pikachu Canvas Wall Art
Sunflora Canvas Wall Art
Pokémon Inspired by Paintings Mug
Posters
Postcards
Pin Box Set

Plush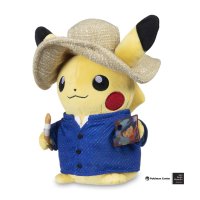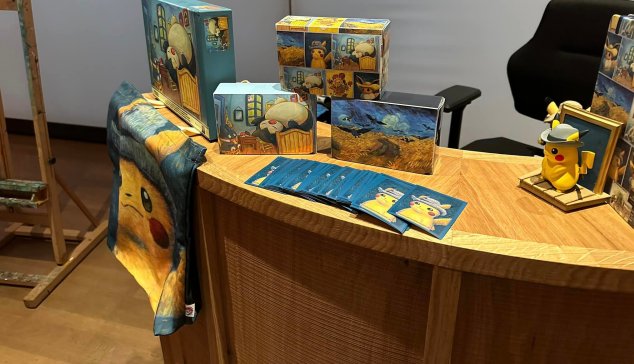 Van Gogh Museum Shop
In addition to the Pokémon Center merchandise, the Van Gogh Museum Shop also had its own line of merchandise being sold at the gift shop in the museum itself, as well as on their own web store. This merchandise was primarily smaller gifts akin to what you would find in the gift shops of museums.
They also sold the Pikachu Plush at the physical shop in the museum.
Van Gogh Museum Shop Merchandise List
Postcards (featuring Pikachu, Sunflora, Snorlax, Smeargle, Eevee, and Corviknight)
Children's T-shirt
Adult T-shirt
Pikachu canvas bag
Prints (available in small sizes featuring Pikachu, Snorlax, and Sunflora)
Magnets (featuring Pikachu, Snorlax, Sunflora, and Smeargle)
Keyrings (featuring Sunflora, Eevee, and Snorlax)
Notebooks (featuring Pikachu and Sunflora)
Colouring book (featuring Snorlax)
Colour pencils (featuring Snorlax)
Ballpoint pens (featuring Pikachu, Smeargle, and Sunflora)
Notecard wallet