OK. To Avoid the current hassles there is this disclaimer for those Who want to use it without permission:
You shall not post this on anywhere for public use
You shall not sell this for public use
Do not replicate and forward without permission
Do not claim this as yours
Do Not Translate it into your language and claim ownership

After being injured by Team Plasma's attack, N falls unconscious and Anthea & Concordia appear and take N away to a lake where N starts to heal. Cautious about Ash's presnece, Anthea & Concordia explain that the area is a special place where Pokémon and humans come to be healed of their wounds. Giving the history of the area, Ash & Co learn of N's past and how he is connected with Team Plasma. However, when Team Plasma find the place and attack, Anthea & Concordia accuse Ash & Co of assisting Team Plasma to find the area, but change their mind when they see them try to protect it from Team Plasma. Will they succeed?

Full Guide coming Soon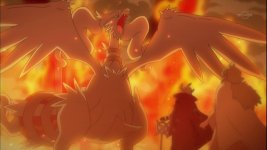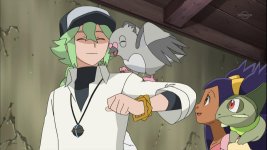 779: Secrets From Out of the Fog!

779: N's Secret...Beyond the Fog!



Yes


Ash
Iris
Cilan
Jessie
James
N
Looker
Colress
Ghetsis
Aldith
Plasma Grunt
Anthea
Concordia
Barret


Ash:
Iris:
Cilan:
Rocket:
Plasma Grunt:
Barret:
Anthea:
Concordia:
Rhoder:
Wild:


N is healed by Anthea & Concordia