OK. To Avoid the current hassles there is this disclaimer for those Who want to use it without permission:
You shall not post this on anywhere for public use
You shall not sell this for public use
Do not replicate and forward without permission
Do not claim this as yours
Do Not Translate it into your language and claim ownership

Arriving on Big Island, the biggest island in the Decolora Archipelago, Ash & Co. encounter the rare Pokémon, Dunsparce. Ash is eager to capture it and challenges it to a battle. During which, it uses its Screech attack which disorientates Ash, causing him to fall onto Iris' floral headdress, and while Pikachu tries to attack the Dunsparce, Axew inadvertently crashes into it causing Dunsparce to escape. Ash is angered and blames Axew for this, causing Iris to get angered at Ash. Ash tries to mend fences with Iris, but Iris angrily says she's leaving and heads off with Axew. Will Ash & Iris manage to make up?

Full Guide coming Soon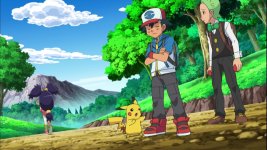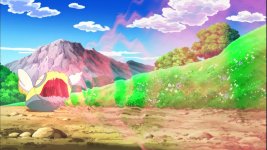 792: The Path That Leads to Goodbye!

792: Ash and Iris Break It Off!? Highway to Separation!!



Yes


Ash
Iris
Cilan
Jessie
James
Parker


Ash:
Iris:
Cilan:
Rocket:
Special/Other Trainers:
Wild:


None of Consequence