OK. To Avoid the current hassles there is this disclaimer for those Who want to use it without permission:
You shall not post this on anywhere for public use
You shall not sell this for public use
Do not replicate and forward without permission
Do not claim this as yours
Do Not Translate it into your language and claim ownership
On their way to the Battle Pyramid, Ash & co. meet up with their old friend Hinata, the Pokémon Ranger. However, the Pokéballs for all trainers aren't functioning properly and this is why Hinata is here. While investigating this problem, the mysterious Pokémon Deoxys appears. Will Hinata be able to calm Deoxys?
Later, with Meowth & Max taken by Deoxys, Ash & Co. with the Ranger Hinata must try to hunt down Deoxys and rescue their friend. However capturing Deoxys with the Capture Styler is not working due to Deoxys Speed, so Ash must try to weaken Deoxys in a standard Battle. Will they succeed? Full Guide Coming Soon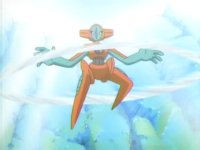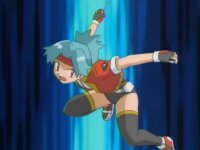 448: Pokémon Ranger! Deoxys Crisis!

448: Pokémon Ranger! Deoxys Crisis!



Yes


Ash
Brock
May
Max
Jessie
James
Nurse Joy
Giovanni
Solana


Ash:
Brock:
May:
Jessie:
James:
Rocket:
Solana:
Wild:


Ash & Co. meet up with their Pokémon Ranger friend Hinata
Ash & Co. find the Legendary Pokémon Deoxys