OK. To Avoid the current hassles there is this disclaimer for those Who want to use it without permission:
You shall not post this on anywhere for public use
You shall not sell this for public use
Do not replicate and forward without permission
Do not claim this as yours
Do Not Translate it into your language and claim ownership

With Lunala recovered, Ash & Co. join it through the Ultra Wormhole in hunt of Necrozma who has taken over Solgaleo. When through the wormhole, they find themselves on Poipole's homeworld but things on this world are not alright. In addition to this, the special unit from Team Rocket is also going through the wormhole with their eyes set on Necrozma. Can they also be stopped?

Full Guide coming Soon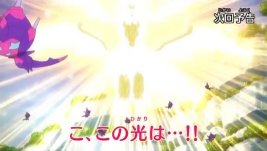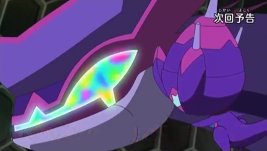 1032: The Prism Between Light and Darkness!

1032: A Prism of Light and Darkness: Its name is Necrozma!



Yes


Ash
Lillie
Mallow
Lana
Sophocles
Kiawe
Gladion
Professor Kukui
Samson Oak
Jessie
James
Matori
Lusamine
Faba
Wicke
Professor Burnet
Gozu


Ash:
Lillie:
Mallow:
Lana:
Sophocles:
Kiawe:
Gladion:
Professor Kukui:
Jessie:
Rocket:
PokeRide:
Faba:
Gozu:
Matori:
Special/Other Trainers:
Wild:


None of consequence