OK. To Avoid the current hassles there is this disclaimer for those Who want to use it without permission:
You shall not post this on anywhere for public use
You shall not sell this for public use
Do not replicate and forward without permission
Do not claim this as yours
Do Not Translate it into your language and claim ownership

Ash has decided to explore more of Melemele Island when he meets a trainer called Hau, who turns out to be the grandson of the Island Kahuna, Hala. He mentions that he and his partner Pokémon, Dartrix, are currently training for the Grand Trial and gets excited when he learns ash has already beaten it. After seeing Rowlet's evolved form, Ash challenges Hau to a battle. Who will win?

Full Guide coming Soon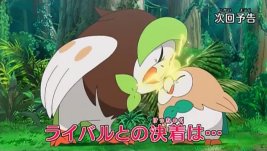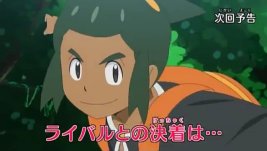 1040: No Stone Unturned!!

1040: Dartrix the Master!!! Rowlet the Sleeperzzz



Yes


Ash
Professor Kukui
Professor Burnet
Hau
Hala


Ash:
Lillie:
Mallow:
Lana:
Sophocles:
Kiawe:
Hala:
Hau:
Special/Other Trainers:
Wild:


Ash meets Hau