OK. To Avoid the current hassles there is this disclaimer for those Who want to use it without permission:
You shall not post this on anywhere for public use
You shall not sell this for public use
Do not replicate and forward without permission
Do not claim this as yours
Do Not Translate it into your language and claim ownership

Mallow has come up with a new food item for the cafeteria, and Ash & co. all decide to ask Mallow to try it. However, the stew doesn't actually taste good and Mallow states that they need some Yellow Nectar in order to finish it, but the problem is that Yellow Nectar is hard to come by at the moment. Due to this, Ash & Mallow decide to go hunt for some Yellow Nectar, but it seems Team Rocket have a nefarious scheme at hand...

Full Guide coming Soon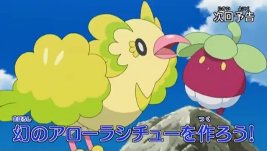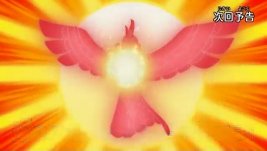 961: A Seasoned Search!

961: For Real?! Mallow's Cooking Operation!



Yes


Ash
Lillie
Mallow
Lana
Sophocles
Kiawe
Jessie
James
Abe
Ulu


Ash:
Lillie:
Mallow:
Lana:
Sophocles:
Kiawe:
Jessie:
Rocket:
Ulu:
Special/Other Trainers:
Wild:


Mallow's Bounsweet evolves into Steenee