OK. To Avoid the current hassles there is this disclaimer for those Who want to use it without permission:
You shall not post this on anywhere for public use
You shall not sell this for public use
Do not replicate and forward without permission
Do not claim this as yours
Do Not Translate it into your language and claim ownership

While heading towards Cyllage City, Ash & Co. see a person who sells Pokémon escaping from Officer Jenny. This seller makes his money by capturing and selling the Pokémon, Vivillon, which has different appearances based upon where it was born. Ash & co. decide to help Jenny catch the seller. However, as they get on his trail, Ash finds a Scatterbug that the seller had discarded. Will Ash & co. manage to help stop this bad person?

Full Guide coming Soon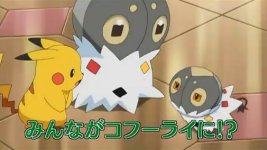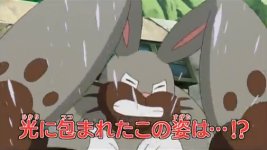 815: To Catch a Pokémon Smuggler!

815: Catch the Pokémon Buyer! Operation: Spewpa Disguise!!



Yes


Ash
Clemont
Serena
Bonnie
Officer Jenny
Nurse Joy
Viola
Dolan


Ash:
Clemont:
Officer Jenny:
Nurse Joy:
Viola:
Dolan:
Wild:


None of consequence