OK. To Avoid the current hassles there is this disclaimer for those Who want to use it without permission:
You shall not post this on anywhere for public use
You shall not sell this for public use
Do not replicate and forward without permission
Do not claim this as yours
Do Not Translate it into your language and claim ownership

On the way to Snowbelle City, Ash & co. meet up with their friend, Sawyer. Learning that Sawyer already has all 8 badges to qualify for the Kalos League, Ash and Sawyer decide to have a battle to show how far they have both come. In a 3 on 3 match, Sawyer chooses his Sceptile, Doublade and Clawitzer while Ash goes with Greninja, Noivern and Hawlucha. However, during the battle, Ash & Greninja intend to have their Syncho Evolution again. Will Ash be able to properly control Greninja without straining himself too much? Who will win the match?

Full Guide coming Soon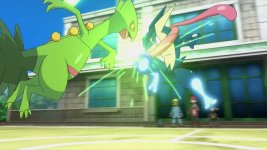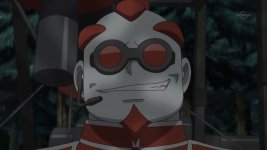 922:

922: A Full-Strength Battle Surprise!



Yes


Ash
Clemont
Serena
Bonnie
Officer Jenny
Sawyer
Diantha
Lysandre
Xerosic
Team Flare Admins


Ash:
Clemont:
Officer Jenny:
Diantha:
Sawyer:
Special/Other Trainers:
Wild:


Ash battles with Sawyer