OK. To Avoid the current hassles there is this disclaimer for those Who want to use it without permission:
You shall not post this on anywhere for public use
You shall not sell this for public use
Do not replicate and forward without permission
Do not claim this as yours
Do Not Translate it into your language and claim ownership

Ash & co. have finally reached Snowbelle City and Ash rushes to the gym to challenge the leader, Wulfric, to a battle. With a 3 on 3 match, with Ash using Greninja, Talonflame and Hawlucha, Ash faces a tougher battle than he thought when Greninja starts to Synchro during battle with Avalugg. Will Ash be able to overcome the issues he and Greninja have been having and defeat Wulfric?

Full Guide coming Soon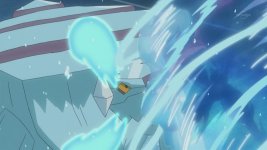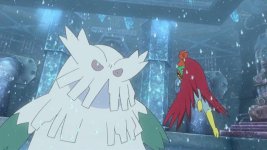 923: All Hail the Ice Battlefield!

923: Snowbelle Gym Match! A Battlefield of Ice!!



Yes


Ash
Clemont
Serena
Bonnie
Nurse Joy
Sawyer
Wulfric


Ash:
Clemont:
Nurse Joy:
Wulfric:
Wild:


Ash battles with Wulfric