OK. To Avoid the current hassles there is this disclaimer for those Who want to use it without permission:
You shall not post this on anywhere for public use
You shall not sell this for public use
Do not replicate and forward without permission
Do not claim this as yours
Do Not Translate it into your language and claim ownership

Ash has escaped from Lysandre's clutches and convinced Alain that Lysandre is not doing the right thing. Serena and Mairin have been joined by Professor Sycamore and have head to Team Flare's headquarters to rescue Mairin's Chespin, who was made ill by Squishy accidentally a long time ago, but remains in Team Flare's control, but when the admins start attacking, Hoenn Champion Steven Stone appears to help! Back in Lumiose City, Clemont & Clembot have snuck into the Prism Tower to take back control of the gym, but when there he finds Xerosic, another Flare Admin and one in control of various things. In addition to that, Bonnie tries her best to free Squishy from Team Flare's control. Can the group, while separated, work together to stop Team Flare's onslaught?

Full Guide coming Soon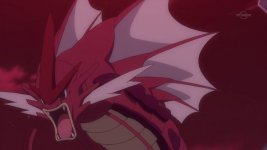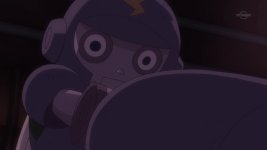 937: The Right Hero for the Right Job!

937: Attack on Lumiose Gym! The Clembot Forever!!



Yes


Ash
Clemont
Serena
Bonnie
Alain
Mairin
Jessie
James
Steven Stone
Professor Sycamore
Meyer
Lysandre
Diantha
Shauna
Trevor
Tierno
Sawyer
Malva
Aliana
Bryony
Celosia
Mable
Xerosic
Team Flare Grunts


Ash:
Clemont:
Serena:
Alain:
Mairin:
Jessie:
James:
Rocket:
Steven Stone:
Meyer:
Lysandre:
Malva:
Aliana:
Celosia:
Mable:
Xerosic:
Team Flare Grunts:
Special/Other Trainers:
Wild:


Clembot sacrifices itself to attempt to stop Team Flare