Tuesday: Black & White Pages & New Wi-Fi Event
29-06-2010- 10:11 BST / 05:11 EDT by Serebii
Be sure to check Sunday's massive update and be sure to check our new Event Database. I'll ammend this update with the Pokémon of the Week as soon as possible Since the new Black & White details have been out, such as the starters, the Chatroom & WiFi Chatroom have been booming with discussion & trade respectively so be sure to visit them.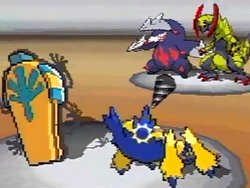 In The Games Department
Pokémon Black & White
Following on fron Sunday's reveal of 8 brand New Pokémon bringing the total known up to 22, I have updated various pages of our Black & White section with the new information which we were provided. First, I have updated the New Attacks page with details on several brand new attacks that have been introduced. In addition to that, I have updated the New Battle Mechanics page with details on the brand new Triple Battles. Click the respective link to go to the page or click the image to go to the main section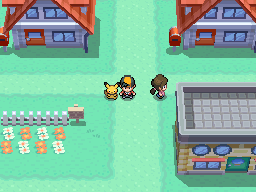 In The Games Department
New WiFi Event - Ash's Pikachu
Within a flyer at the McDonalds restaurants in Japan, there was a note indicating that a new Wi-Fi event is going to occur in Japan following the current Goon's Scizor Wi-Fi event. This event is based upon the Pikachu that has been owned by Ash since the animé started on April 1st 1997 and can be downloaded on all Generation IV Pokémon games. It is currently unknown what its details are. This event is set to begin on July 15th 2010 and it is not currently known what day the event ends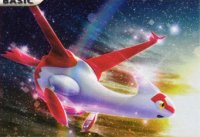 In The TCG Department
HGSS Promos
Finally, with thanks to SkittyOnWailord for scanning his cards, we have added new cards for the Promo card set; HGSS Promos. These Promo cards are based on cards released in Japan as Promo Cards. The Cardex has also been updated with these cards. Click the picture to go to the page.