OK. To Avoid the current hassles there is this disclaimer for those Who want to use it without permission:
You shall not post this on anywhere for public use
You shall not sell this for public use
Do not replicate and forward without permission
Do not claim this as yours
Do Not Translate it into your language and claim ownership

Heading towards the White Ruins, Ash & Co. come across a special Kanto Fair, a fair celebrating the region of Kanto and the various Pokémon that dwell there. Ash is excited to see all these attractions that remind him of home and ends up seeing a cheerful Charmander. Reminding him of his old friend, Ash calls Profesor Oak and requests that he sends over Charizard. However, once there, Charizard soon meets Iris' Dragonite and a rivalry begins with a battle. Will the battle last? Who will win? Will Charizard & Dragonite learn to be friends?

Full Guide coming Soon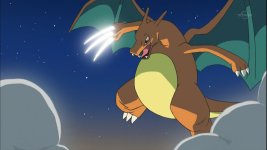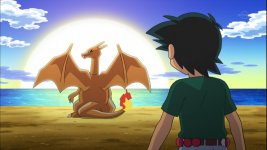 777: Flames of a Red-Hot Reunion!

777: Burn, Charizard! VS Dragonite!



Yes


Ash
Brock
Misty
Tracey
Iris
Cilan
Jessie
James
N
Professor Oak
Nurse Joy
Damian
Magikarp Salesman
Koga
Tad
Liza


Ash:
Misty:
Iris:
Rocket:
Nurse Joy:
Magikarp Salesman:
Professor Oak:
Gary:
Koga:
Blaine:
Richie:
Tad:
Liza:
Clair:
Noland:
Special/Other Trainers:
Wild:


Ash's Charizard returns