OK. To Avoid the current hassles there is this disclaimer for those Who want to use it without permission:
You shall not post this on anywhere for public use
You shall not sell this for public use
Do not replicate and forward without permission
Do not claim this as yours
Do Not Translate it into your language and claim ownership

As they begin their travels through the Decolora Islands, the boat stops off at Honey Island, a place that is world famous for making the special Honeymitsu honey gathered by the Pokémon on the island, specifically Combee. As part of a lottery, Ash wins an All-You-Can-Eat buffet offering over 150 different kinds of treats. However, the lottery soon seems to have turned into a trap when Team Rocket appear. While fighting them off, Pikachu accidentally causes a swarm of Beedrill to appear who then attack, separating everyone into different directions. Will they be able to find eachother?

Full Guide coming Soon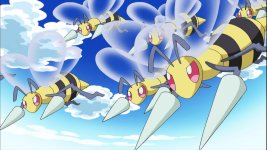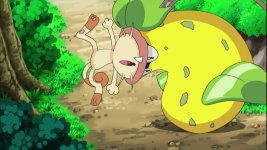 785: Danger, Sweet as Honey!

785: Sweet Honeymitsu is Filled with Danger!



Yes


Ash
Iris
Cilan
Jessie
James
Nurse Joy
Parker


Ash:
Iris:
Jessie:
James:
Rocket:
Nurse Joy:
Wild:


None of Consequence