OK. To Avoid the current hassles there is this disclaimer for those Who want to use it without permission:
You shall not post this on anywhere for public use
You shall not sell this for public use
Do not replicate and forward without permission
Do not claim this as yours
Do Not Translate it into your language and claim ownership

It's time for a special work experience project at the Pokémon Center. However, when Nurse Joy falls ill, Ash & Co. decide to look after the Pokémon Center in her absence by taking care of Pokémon, delivering medicine and various other tasks. However, things are tougher than they thought, especially when Team Skull show up with their injured Pokémon. Can Ash & Co. heal them?

Full Guide coming Soon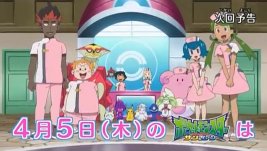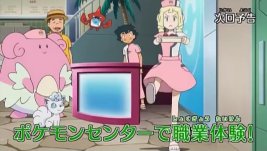 1011: TBC!

1011: Work Experience! Around the Clock with the Pokémon Center!



Yes


Ash
Lillie
Mallow
Lana
Sophocles
Kiawe
Professor Kukui
James
Professor Burnet
Nurse Joy
Tupp
Zip
Rapp
Hobbs


Ash:
Lillie:
Mallow:
Lana:
Sophocles:
Kiawe:
James:
Nurse Joy:
Tupp:
Zip:
Rapp:
Special/Other Trainers:


None of consequence