OK. To Avoid the current hassles there is this disclaimer for those Who want to use it without permission:
You shall not post this on anywhere for public use
You shall not sell this for public use
Do not replicate and forward without permission
Do not claim this as yours
Do Not Translate it into your language and claim ownership

Ash & co. meet Mina, a trainer who paints pictures. Together with her Ribombee, she's able to tell how Pokémon truly feel. On learning that Ash's Poipole likes to paint pictures, she takes a look and can sense great happiness but also sadness from the pictures. How does Poipole truly feel?

Full Guide coming Soon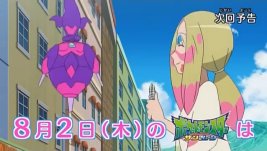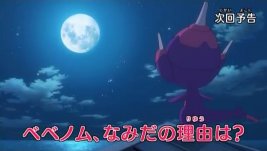 1027: The Shape of Love to Come!

1027: The Shape of Family: Poipole's Feelings!



Yes


Ash
Lillie
Mallow
Lana
Sophocles
Kiawe
Professor Kukui
Tupp
Zip
Rapp
Lusamine
Faba
Wicke
Professor Burnet
Mina


Ash:
Lillie:
Mallow:
Lana:
Sophocles:
Kiawe:
Tupp:
Zip:
Rapp:
Professor Burnet:
Mina:
Special/Other Trainers:
Wild:


None of consequence