OK. To Avoid the current hassles there is this disclaimer for those Who want to use it without permission:
You shall not post this on anywhere for public use
You shall not sell this for public use
Do not replicate and forward without permission
Do not claim this as yours
Do Not Translate it into your language and claim ownership

Ash's old friends Brock & Misty are still in Alola and the group decide to go to Akala Island so Brock can meet the famous Rock-type Island Kahuna, Olivia. Brock is very excited to meet her, leaving Olivia a bit bewildered when they meet, but when she learns that he was a Rock-type Gym Leader, she challenges him to a battle. Who will win?

Full Guide coming Soon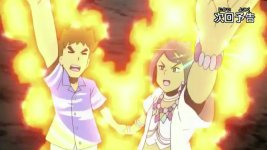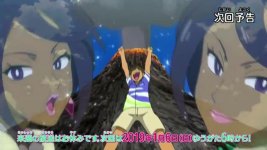 1046: Heart of Fire! Heart of Stone!

1046: A Passionate Heart That Smashes Even Rocks! Olivia and Brock!!



Yes


Ash
Brock
Misty
Lillie
Mallow
Lana
Sophocles
Kiawe
Professor Kukui
Jessie
James
Professor Burnet
Olivia
Nurse Joy
Mimo
Hiker


Ash:
Brock:
Misty:
Lillie:
Mallow:
Lana:
Sophocles:
Kiawe:
Professor Burnet:
Jessie:
Rocket:
Nurse Joy:
PokeRide:
Olivia:
Special/Other Trainers:
Wild:


Brock & Misty return to Kanto