OK. To Avoid the current hassles there is this disclaimer for those Who want to use it without permission:
You shall not post this on anywhere for public use
You shall not sell this for public use
Do not replicate and forward without permission
Do not claim this as yours
Do Not Translate it into your language and claim ownership

Needing some mushrooms for the cafeteria, Mallow visits Oranguru's Pokémon café in the forest. However, when there she sees the café is unusually busy so she decides to help Oranguru out. Making lots of drink and food for the Pokémon, she is soon shocked when the Island Guardian Tapu Koko appears. What will she make for Tapu Koko?

Full Guide coming Soon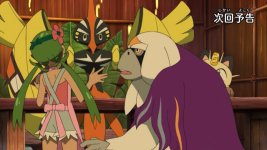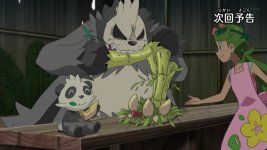 1064: A Recipe for Success!

1064: Mallow's Valiant Effort! The Forest Pokémon Café!!



Yes


Ash
Lillie
Mallow
Lana
Sophocles
Kiawe
Jessie
James
Abe
Olivia
Officer Jenny


Ash:
Lillie:
Mallow:
Lana:
Sophocles:
Kiawe:
Rocket:
Officer Jenny:
Special/Other Trainers:
Wild:


Mallow gets a Grassium Z from Tapu Koko
Mallow gets a Z-Ring from Oranguru