OK. To Avoid the current hassles there is this disclaimer for those Who want to use it without permission:
You shall not post this on anywhere for public use
You shall not sell this for public use
Do not replicate and forward without permission
Do not claim this as yours
Do Not Translate it into your language and claim ownership

It's time for the opening of the Alola Pokémon League and the group have arrived at the stadium to register. The expectations for the league heat up as reveryone's rivals appear in quick succession. However, soon Guzma and the rest of Team Skull appear and start causing trouble, especially when Team Rocket also appear. This leads into a delve into the history of Guzma and Kukui. What happened between them in the past and can the League continue?

Full Guide coming Soon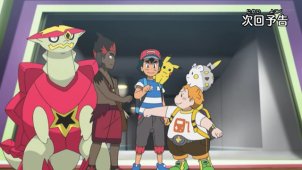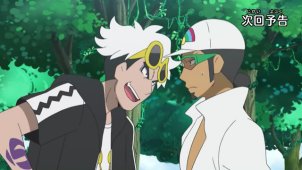 1071: League Offenders and Defenders!

1071: The Curtain Rises! The Alola Pokémon League!!



Yes


Ash
Lillie
Mallow
Lana
Sophocles
Kiawe
Gladion
Professor Kukui
Samson Oak
Jessie
James
Officer Jenny
Hau
Ulu
Hala
Ilima
Guzma
Plumeria
Tupp
Zip
Rapp


Ash:
Lillie:
Mallow:
Lana:
Sophocles:
Kiawe:
Professor Kukui:
Gladion:
Jessie:
James:
Rocket:
Hau:
Tupp:
Zip:
Rapp:
Team Skull Grunts:
Special/Other Trainers:
Wild:


The Alola Pokémon League starts