OK. To Avoid the current hassles there is this disclaimer for those Who want to use it without permission:
You shall not post this on anywhere for public use
You shall not sell this for public use
Do not replicate and forward without permission
Do not claim this as yours
Do Not Translate it into your language and claim ownership

Ash has enrolled in the Pokémon School on Melemele Island. When there, his classmates have a special surprise welcome party for him but during the middle of the party, the Melemele Guardian, Tapu Koko appears and sets a challenge to Ash. Will Ash be able to master the challenge and learn how to use his Z-Ring.

Full Guide coming Soon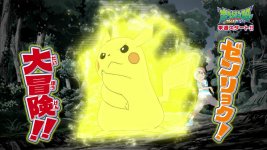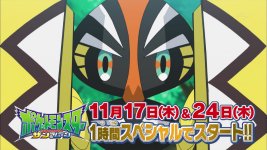 945: The Guardian's Challenge!

945: Enter the Guardian Deity Tapu Koko! Let Us Attempt To Master Our Z-Move!



Yes


Ash
Lillie
Mallow
Lana
Sophocles
Kiawe
Professor Kukui
Samson Oak


Ash:
Mallow:
Lana:
Sophocles:
Kiawe:
Professor Kukui:
Samson Oak:
PokeRide:
Wild:


Ash learns how to use his Z-Ring