OK. To Avoid the current hassles there is this disclaimer for those Who want to use it without permission:
You shall not post this on anywhere for public use
You shall not sell this for public use
Do not replicate and forward without permission
Do not claim this as yours
Do Not Translate it into your language and claim ownership

The egg that Lillie has been taking care of has finally hatched into a Vulpix. Everyone is overjoyed at this but Lillie's excitement soon turns to depression as she cannot pet the Vulpix she took care of as an egg due to her fear of Pokémon. Due to this, Ash and co. decide to encourage her and try and get her to touch and bond with the Vulpix, but soon a shadow has its eyes on Lillie. Will Lillie be able to bond with Vulpix?

Full Guide coming Soon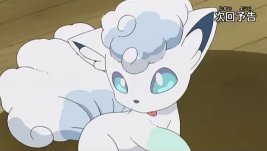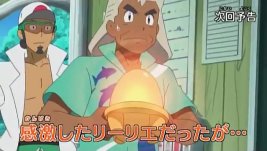 957: Getting to Know You!!

957: The Fruit of Courage: Lillie and Vulpix!



Yes


Ash
Lillie
Mallow
Lana
Sophocles
Kiawe
Professor Kukui
Samson Oak
Jessie
James


Ash:
Lillie:
Mallow:
Lana:
Sophocles:
Kiawe:
Samson Oak:
Jessie:
James:
Rocket:
Special/Other Trainers:
Wild:


Lillie bonds with the hatched Vulpix