OK. To Avoid the current hassles there is this disclaimer for those Who want to use it without permission:
You shall not post this on anywhere for public use
You shall not sell this for public use
Do not replicate and forward without permission
Do not claim this as yours
Do Not Translate it into your language and claim ownership

Ash and Mallow have been tasked with making the special Akala Curry. As such, they go to Lush Jungle to hunt the ingredients. Despite wild Pokémon getting in the way, they manage to get all the ingredients, but soon after that a Lurantis appears, causing Ash to have to battle it. Will he be able to defeat it?

Full Guide coming Soon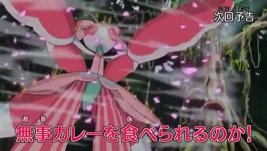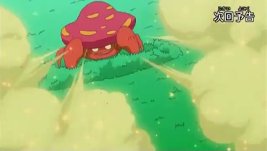 978: Currying Favor and Flavor!!

978: A Curry-zy Beautiful Battle! The Dance of Lurantis!



Yes


Ash
Lillie
Mallow
Lana
Sophocles
Kiawe
Professor Kukui
Olivia
Nurse Joy


Ash:
Lillie:
Mallow:
Lana:
Sophocles:
Kiawe:
Nurse Joy:
Special/Other Trainers:
Wild:


Ash receives the Grassium Z