OK. To Avoid the current hassles there is this disclaimer for those Who want to use it without permission:
You shall not post this on anywhere for public use
You shall not sell this for public use
Do not replicate and forward without permission
Do not claim this as yours
Do Not Translate it into your language and claim ownership

It's time for the Grand Trial on Akala Island. Ash has challenged Olivia and the battle is a Double Battle. With Ash using Rockruff and Rowlet, he soon finds that something is up with Rockruff and it's not acting right. Due to this, Olivia's Lycanroc and Nosepass put Ash into a tough position. Will Ash and Rockruff be able to push through?

Full Guide coming Soon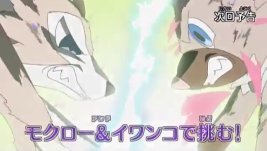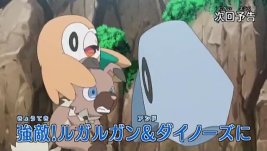 979: Trials and Determinations!

979: Olivia's Grand Trial! The Hardest Pokémon Match Ever!!



Yes


Ash
Lillie
Mallow
Lana
Sophocles
Kiawe
Professor Kukui
Olivia
Gladion


Ash:
Lillie:
Mallow:
Lana:
Sophocles:
Kiawe:
Olivia:
Gladion:
Special/Other Trainers:
Wild:


Ash participates in the Grand Trial