OK. To Avoid the current hassles there is this disclaimer for those Who want to use it without permission:
You shall not post this on anywhere for public use
You shall not sell this for public use
Do not replicate and forward without permission
Do not claim this as yours
Do Not Translate it into your language and claim ownership

Ash has registered for the Kalos Pokémon League and decides to set off on his journey towards the first gym. On the journey, he meets the cute Pokémon Dedenne, which appears to want some fruit. When Ash offers it some fruit, however, a Fletchling appears and steals the fruit. Ash challenges the Fletchling with his new friend Froakie to try and stop it. Will he be able to?

Full Guide coming Soon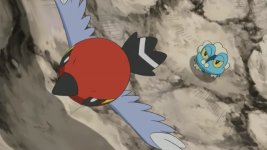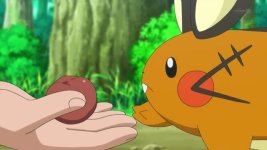 806:

806: Froakie VS Fletchling! Air Maneuver Battle!!



Yes


Ash
Clemont
Serena
Bonnie
Jessie
James
Professor Oak
Nurse Joy
Giovanni
Matori
Professor Sycamore
Grace


Ash:
Jessie:
James:
Rocket:
Professor Oak:
Nurse Joy:
Giovanni:
Professor Sycamore:
Grace:
Special/Other Trainers:
Wild:


Serena leaves on her journey
Ash captures a Fletchling
James captures an Inkay