OK. To Avoid the current hassles there is this disclaimer for those Who want to use it without permission:
You shall not post this on anywhere for public use
You shall not sell this for public use
Do not replicate and forward without permission
Do not claim this as yours
Do Not Translate it into your language and claim ownership

Having teamed up with Korrina, Ash & co. arrive in Geosenge Town in search of the Lucarionite, the Mega Stone Korrina needs to Mega Evolve her Lucario. Having learned that the Mega Stone is found within a nearby cave, they go to investigate. However, while there, they find Team Rocket beat them to it and got blasted off by a mysterious force in the cave. Upon investigation, they discover that a Blaziken is in the cave and must be defeated to get the Lucarionite. Can Lucario defeat it?

Full Guide coming Soon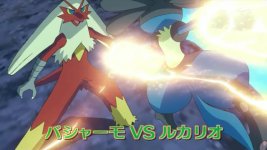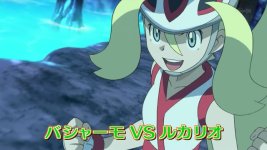 834: The Cave of Trials!

834: Lucario VS Blaziken! The Cave of Trials!!



Yes


Ash
Clemont
Serena
Bonnie
Korrina
Jessie
James
Gurkinn


Ash:
Clemont:
Korrina:
Jessie:
James:
Rocket:
Gurkinn:
Special/Other Trainers:


None of consequence