OK. To Avoid the current hassles there is this disclaimer for those Who want to use it without permission:
You shall not post this on anywhere for public use
You shall not sell this for public use
Do not replicate and forward without permission
Do not claim this as yours
Do Not Translate it into your language and claim ownership

While heading to Coumarine City, Ash & co. encounter a shiny Hawlucha attacking a Snubbull. When they go to help out, they learn that the Pokémon were in fact rehearsing for a play. Not realising this, they interrupt and accidentally hurt the Gallade that is the lead. Due to Gallade being injured, Ash offers to take the place with his Hawlucha, but the two Hawlucha start to fight causing practice to go awry, and when the play begins, Team Rocket appear. Will Ash & Co. be able to help?

Full Guide coming Soon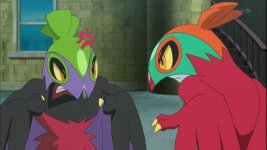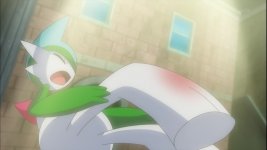 854: When Dark and Light Collide!

854: Hawlucha & Dark Hawlucha!!



Yes


Ash
Clemont
Serena
Bonnie
Jessie
James
Nurse Joy
Carl


Ash:
Clemont:
Jessie:
James:
Rocket:
Nurse Joy:
Carl:
Special/Other Trainers:


None of consequence