OK. To Avoid the current hassles there is this disclaimer for those Who want to use it without permission:
You shall not post this on anywhere for public use
You shall not sell this for public use
Do not replicate and forward without permission
Do not claim this as yours
Do Not Translate it into your language and claim ownership

After the long trek to Coumarine City, Ash finally reaches the gym and challenges Ramos to a battle so that he can earn his fourth badge in the Kalos region. While Ramos uses Grass-type Pokémon, he really causes issues with Ash by using various different types of moves. As the battle nears its climax, Ash sends out Frogadier against Ramos' Grass-type Pokémon, knowing full well that he is at a type disadvantage. What strategy does Ash have up his sleeve and will he be able to win?

Full Guide coming Soon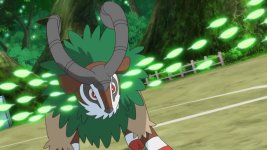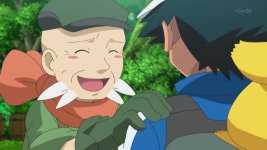 861: Green, Green Grass Types of Home!

861: Coumarine Gym Match! Frogadier VS Gogoat!!



Yes


Ash
Clemont
Serena
Bonnie
Ramos
Pierre


Ash:
Clemont:
Serena:
Ramos:


Ash defeats Ramos and earns the Plant Badge