OK. To Avoid the current hassles there is this disclaimer for those Who want to use it without permission:
You shall not post this on anywhere for public use
You shall not sell this for public use
Do not replicate and forward without permission
Do not claim this as yours
Do Not Translate it into your language and claim ownership

While still in Lumiose City, Ash & co. decide to visit Professor Sycamore in his lab. They are delighted to see that Sycamore has found a Garchompite, but before they can test it, Team Rocket have stolen the Key Stone, the Garchompite and his Garchomp. They chase after Team Rocket to try to retrieve everything, but Team Rocket try to Mega Evolve Garchomp and attack them. Will they be able to rescue Garchomp?

Full Guide coming Soon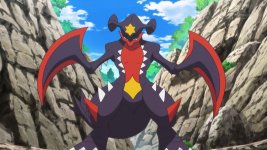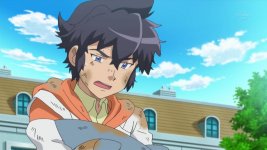 871: Garchomp's Mega Bond!

871: Mega Evolution is Being Targeted! The Bond with Garchomp!!



Yes


Ash
Clemont
Serena
Bonnie
Jessie
James
Officer Jenny
Professor Sycamore
Meyer
Alain
Diantha


Ash:
Clemont:
James:
Rocket:
Professor Sycamore:
Meyer:
Diantha:
Special/Other Trainers:
Wild:


None of consequence