Sunday: HeartGold/SoulSilver TCG Set & Pokémon of the Week
31-01-2010- 10:10 GMT / 05:10 EST by Serebii
The project is looking awesome. You should all enjoy it. Be sure to check the last few days worth of updates. Since Heart Gold & Soul Silver have been released, the Chatroom & WiFi Chatroom have been booming with discussion & trade respectively so be sure to visit them.
Edit @ 20:04; HeartGold & SoulSilver TCG Set added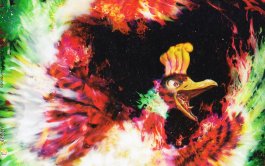 In The TCG Department
Platinum: Arceus
With special thanks to SkittyOnWailord for scanning his cards, I have compiled the section for the upcoming card set; HeartGold SoulSilver. This set is the first HeartGold & SoulSilver based set and features a variety of Johto & Kanto Pokémon. It also introduces the Pokémon LEGEND cards. This set is due for release in the US on February 10th. The Cardex has also been updated with these cards. Click the picture to go to the page.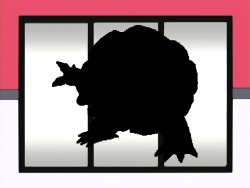 In The Pokémon of the Week Department
Who's That Pokémon
Once again going into the 4th Generation Competitive Battling strategies, we are covering our one-hundred & fifty-first Pokémon. Today, we are covering a Pokémon introduced within the first generation. This Pokémon is only obtainable by trading its pre-evolution. It sheds its hide once a year. Its boulderlike body is so tough, even dynamite can't harm it. It is said to live in volcanic craters on mountain peaks. Once a year, it sheds its hide and grows larger. The shed hide crumbles and returns to the soil. So here it is, the one hundred & fifty-first featured Pokémon, Golem.