03-08-2015 07:04 BST / 02:04 EDT by Serebii
This update will be amended throughout the day so be sure to check back. If you have any ideas for the site, be sure to send them in
With the generation continuing and Worlds coming up, and the Chatroom has been rife with discussion while the WiFi Chatroom has been a place for battles, trades and Friend Safari hunting, so be sure to visit them. Our Forums have also had these discussion and are a bustling trade and competitive section for the games. Be sure to like our FaceBook Page.
Last Update: 17:22 BST
Edit @ 07:32: Mega Garchomp event | Edit @ 17:22: Battle Competition Notes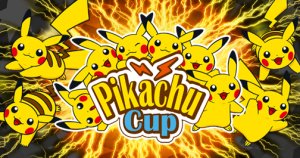 In The Games Department
Pokémon - Pikachu Cup
The Pokémon Global Link has done another update regarding the upcoming Pikachu Cup. In this competition, the entry gift is based on how high Pikachu is used in the competition. If it's in the Top 3, then we'll get a special Pikachu knowing Endavor, Top 4 to 12 and we get a Light Ball and any other place we get 1000 PokéMiles. The official site has added to this and has confirmed that the Omega Ruby & Alpha Sapphire exclusive Cosplay Pikachu of any variety do not count to this prize.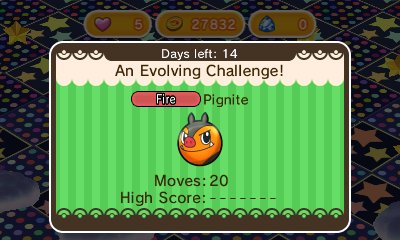 In The Games Department
Pokémon Shuffle - Events
A brand new challenge has begun on Pokémon Shuffle. This challenge provides you access to the Pokémon Pignite and is playable until August 17th. This is ahead of Emboar coming in August You need to download the new patch, Version 1.2.10 to obtain it. Our Pokémon List has been updated with details of this Pokémon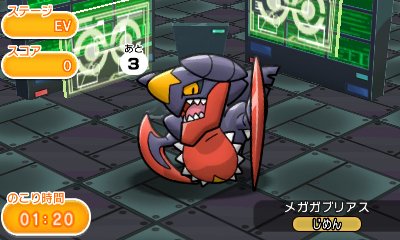 In The Games Department
Pokémon Shuffle - Events
The next Pokémon Shuffle Mega Stone challenge has been announced. This event will give you a Garchompite to obtain a Mega Garchomp and is set to run from August 7th to August 17th across all regions. It's not currently clear what its special ability is.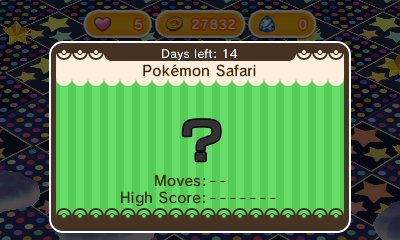 In The Games Department
Pokémon Shuffle - Events
The Pokémon Safari event stage has made a return. This stage gives you random Pokémon each time and runs from today, until August 17th at 06:00 UTC . The Pokémon involved are Phione, Furfrou, Staryu, Starmie, Gible, Gabite and Garchomp. You need to download the new patch, Version 1.2.10 to obtain it. Our Pokémon List has been updated with details of this Pokémon