11-09-2015 05:23 BST / 00:23 EDT by Serebii
This update will be amended throughout the day so be sure to check back. If you have any ideas for the site, be sure to send them in
With the generation continuing and Worlds coming up, and the Chatroom has been rife with discussion while the WiFi Chatroom has been a place for battles, trades and Friend Safari hunting, so be sure to visit them. Our Forums have also had these discussion and are a bustling trade and competitive section for the games. Be sure to like our FaceBook Page.
Last Update: 16:58 BST
Edit @ 06:18: Dungeon Livestream | Edit @ 07:04: Pokémon Shuffle Mobile | Edit @ 15:06: Rayquaza Event Reminder | Edit @ 16:58: Super Mario Maker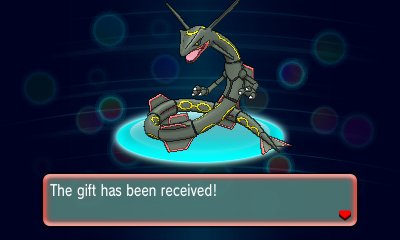 In The Games Department
Pokémon - Shiny Rayquaza
For those of you in North America, the Shiny Rayquaza event, currently running on the Nintendo Network, is due to end on Monday. This Shiny Rayquaza is available through Mystery Gift > Receive Gift > Receive Via Internet only on Omega Ruby & Alpha Sapphire games and matches the one given in Australia last month and currently running in Germany and the UK. Get it while you still can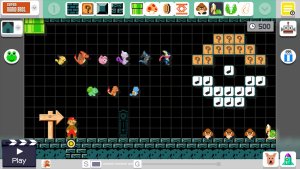 In The Games Department
Pokémon - Super Mario Maker
The Wii U title Super Mario Maker is now out in stores globally and features some Pokémon within it. In the Super Mario Bros. series skin when creating levels, you can use the Mystery Mushroom to give Mario costumes of Charizard, Pikachu, Jigglypuff, Mewtwo, Lucario or Greninja. These can be obtained by scanning their amiibo or by completing the 100 Mario Challenge. We'll be gradually updating the Pokémon in Other Games page with full details of all aspects of these.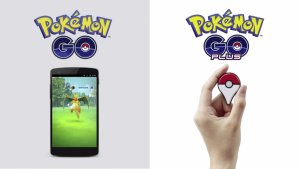 In The Games Department
Pokémon GO
During one of their usual reports for their game Ingress, Niantic has revealed that Pokémon GO is to be released through a private closed beta in Winter of 2015, with a launch following in early 2016 on mobile formats. It's not currently clear how people will be decided for the closed beta. We'll bring more information about the game as and when it comes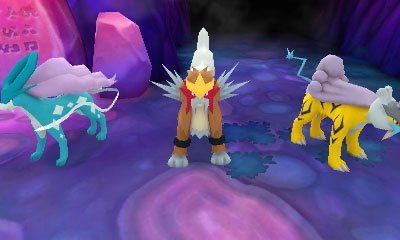 In The Games Department
Pokémon Super Mystery Dungeon
Another Pokémon Super Mystery Dungeon livestream has been announced to air on NicoNico. On Wednesday September 16th, the day before the game is released, the livestream, hosted by AppBank's Kosuke, will begin at 19:00 JST. It will start off with a continuation of the Pokémon Mystery Dungeon Explorers of Time playthrough from the 24 hour livestream back in July until 22:00 JST where it will switch to the first playthrough of Pokémon Super Mystery Dungeon, as well as some showdowns and battles in Pokémon Omega Ruby & Alpha Sapphire and a showcase of the upcoming Pokémon Card Game BREAK series, due for release on September 26th. We'll bring news from the livestream should any appear.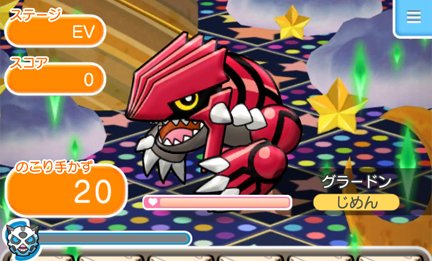 In The Games Department
Pokémon Shuffle Mobile - Groudon Event
A new event challenge has begun on Pokémon Shuffle Mobile. This challenge gives you access to the Legendary Pokémon, Groudon. It will run until September 25th 2015 and is the only way to get this Pokémon at this time. It requires 2 Hearts in order to play the stage Our Pokémon List contains details of this Pokémon.