16-09-2015 02:13 BST / 21:13 EDT by Serebii
Be sure to check the past few updates. This update will be amended throughout the day so be sure to check back. If you have any ideas for the site, be sure to send them in
With the generation continuing and Worlds coming up, and the Chatroom has been rife with discussion while the WiFi Chatroom has been a place for battles, trades and Friend Safari hunting, so be sure to visit them. Our Forums have also had these discussion and are a bustling trade and competitive section for the games. Be sure to like our FaceBook Page.
Last Update: 00:13 BST
Edit @ 10:00: UK Pokémon Symphonic Evolutions | Edit @ 14:04: Pokémon Super Mystery Dungeon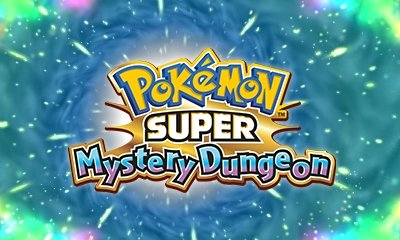 In The Games Department
Pokémon Super Mystery Dungeon - Coverage Day 1
It's that time again, as Pokémon Super Mystery Dungeon is now available on the Japanese eShop for the Nintendo 3DS. Our copies have downloaded and we are making a start on coverage. As usual, I'll be posting the main focal points here as pages get created and progress continues through the game, while more in-depth details go on the discovery thread on the forums. Throughout the coming days, various sections will be updated including Dungeon Listings and other sections will be created as time goes on so keep checking back.
It requires 13597 blocks/1.8GB to download.
14:11: As stated before, your Pokémon and partner are chosen by personality quiz, but if you don't like that, you can choose not to do those options and select your own
15:20: The new feature, Lumis have a counter on them when you enter the room. This is the amount of turns/moves it takes for you to get them. If you fail, they disperse into powder on the floor, which you then collect.
15:40: Chapter 5 introduces the Team Attacks, seen in trailers. It uses up hunger points to activate
17:23: You can have multiple Connection Orb quests activated at once!
17:37: It does seem that the Connection Orbs are the only way to get other Pokémon, which is a bit of a shame/pain. At the moment it looks like I can only bring a third Pokémon with me
17:45 You can have five saved team combinations at one time. You can edit them at will, but allows for you to quickly access your favourites
Edit @ 18:15: Sometimes you befriend more than one Pokémon with a task
As usual, pertinent spoilery information will be posted into the spoiler tag
Super Mystery Dungeon Details: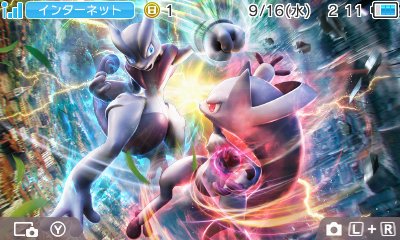 In The Games Department
Pokémon X, Y, Omega Ruby & Alpha Sapphire - 3DS Themes
Two brand new themes have been released in Japan for 200¥ each. These themes each have a specific focus and Pokémon theme. The first is the Pokémon 151: Mewtwo theme, announced on Monday for Europe and features an image of Mewtwo surrounding a crest. It has the Tower of Mastery music from Pokémon X & Y. The second is based on the upcoming Pokémon TCG set, Pokémon TCG BREAK and features both Mewtwo Mega Evolutions, as well as the special golden versions. It features a design that has lightning spark around the BREAK evolutions when you scroll and plays the Battle! Mewtwo!, from Pokémon X & Y theme. No western release has been announced for this theme
Edit @ 14:03: The Pokémon Super Mystery Dungeon themes are also now available for those who have purchased the games. Toget the first, you need to purchase the game, either retail or digital. To get the second one, you need to download the game from the Nintendo eShop before September 30th. The codes for the themes have to be redeemed by August 31st 2016
| | | | |
| --- | --- | --- | --- |
| Pokémon 151 - Mewtwo | Pokémon TCG BREAK | Pokémon Super Mystery Dungeon | Pokémon Super Mystery Dungeon |
| | | | |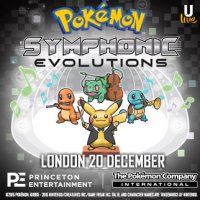 In The Pokémon Department
Pokémon Symphonic Evolutions
Following the last year of successful concerts across the US, and upcoming concerts in Nashville, Tennessee on October 9th; Clearwater, Florida on December 3rd; and Orlando, Florida on December 4th, it has finally been confirmed that the first European concert for the Pokémon Symphonic Evolutions tour is to be held at 7:30pm on Sunday December 20th 2015 in the Eventim Apollo arena in London, England. This is the premiere for all European countries and more should follow in 2016. Tickets are currently available for Pokémon site visitors from the event's site, and the general public can buy tickets next Friday at 9am! We'll bring more details on the European leg, as well as future dates globally, when they're announced.