18-01-2015 13:00 GMT / 08:00 EST by Serebii
Be sure to check yesterday's update. This update may be amended throughout the day so be sure to check back. If you have any ideas for the site, be sure to send them in
X & Y have been out for months now, and the Chatroom has been rife with discussion while the WiFi Chatroom has been a place for battles, trades and Friend Safari hunting, so be sure to visit them. Our Forums have also had these discussion and are a bustling trade and competitive section for the games. Be sure to like our FaceBook Page.
Last Update: 22:10 GMT
Edit @ 22:10: European Nationals

In The Games Department
Pokémon VGC 2015 - European Nationals
The official Play Pokémon website has added details for two of the National Championships to hit Europe. First, the German National Championships will be held from May 16th 2015 in the Carl Benz Arena in Stuttgart Germany while the Italian National Championships are set to run from June 13th 2015 in the Mediolanum Forum in Assago. Further details have yet to be revealed, including Nationals in the United Kingdom, but will be posted as soon as we get them.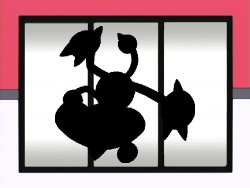 In The Pokémon of the Week Department
Who's That Pokémon
Today marks the sixty-fourth entry into the Generation VI competitive field with a Hoenn Pokémon. These entries are created by the visitors for the visitors and then compiled by our writers Miror, Archangel, jesusfreak94, Ragnarok, KillerDraco, KingTorterra & UR2L8. To get involved, Click here for the discussion forum
Today, we are covering a Pokémon introduced in the second generation. Hitmontop spins on its head at high speed, all the while delivering kicks. This technique is a remarkable mix of both offense and defense at the same time. The Pokémon travels faster spinning than it does walking. It fights while spinning like a top. The centrifugal force boosts its destructive power by 10. If you are enchanted by its smooth, dance-like kicks, you may get a closer experience with one than you'd like. So here it is, the sixty-fourth entry, Hitmontop.