19-07-2015 10:58 BST / 05:58 EDT by Serebii
This update will be amended throughout the day so be sure to check back. If you have any ideas for the site, be sure to send them in
With the generation continuing and Nationals coming up globally, and the Chatroom has been rife with discussion while the WiFi Chatroom has been a place for battles, trades and Friend Safari hunting, so be sure to visit them. Our Forums have also had these discussion and are a bustling trade and competitive section for the games. Be sure to like our FaceBook Page.
Last Update: 13:00 BST
Edit @ 13:00: Pokémon of the Week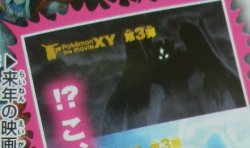 In The Games Department
Pokémon - New Pokémon?
Following the surprise appearance of what may be a new Pokémon and/or form, more people have been able to see the movie, Hoopa & The Clash of Ages and due to this, thanks to another friend of mine, we have a far more accurate sketch of it now which differs slightly from the original ones we had yesterday. It includes elements that were lost previously on it including a red stomach. Of course, there is still likely to be some discrepencies between the sketch and the actual design but this is a close approximation. Also, the massive Pokémon shown in CoroCoro that's also in the trailer has pulsating hexagons in the trailer around its body. It's not currently known when these Pokémon/forms will be completely revealed with official art and screenshots, but when it is, we'll post it here as soon as it comes.
New Pokémon/Form?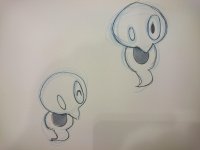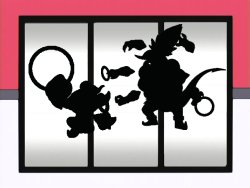 In The Pokémon of the Week Department
Who's That Pokémon
Today marks the nintieth entry into the Generation VI competitive field with a Kalos Pokémon. These entries are created by the visitors for the visitors and then compiled by our writers Miror, Archangel, jesusfreak94, Ragnarok, Psynergy, KillerDraco & UR2L8. To get involved, Click here for the discussion forum
Today, we are covering a Pokémon introduced in the sixth generation. It gathers things it likes and pushes them through its loop to teleport them to a secret place. This troublemaker sends anything and everything to faraway places using its loop, which can warp space. In its true form, it possess a huge amount of power. Legends of its avarice tell how it once carried off an entire castle to gain the treasure hidden within. It is said to be able to seize anything it desires with its six rings and six huge arms. With its power sealed, it is transformed into a much smaller form. So here it is, the nintieth entry, Hoopa Confined & Hoopa Unbound.