20-08-2015 09:51 BST / 04:51 EDT by Serebii
This update will be amended throughout the day so be sure to check back. If you have any ideas for the site, be sure to send them in
With the generation continuing and Worlds coming up, and the Chatroom has been rife with discussion while the WiFi Chatroom has been a place for battles, trades and Friend Safari hunting, so be sure to visit them. Our Forums have also had these discussion and are a bustling trade and competitive section for the games. Be sure to like our FaceBook Page.
Last Update: 12:58 BST
Edit @ 11:45: Pokkén Details | Edit @ 12:39: Episode Pictures | Edit @ 12:58: Super Mystery Dungeon Japanese Postcards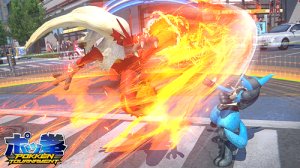 In The Games Department
Pokkén Tournament
A new trademark has been discovered for Pokkén Tournament. This trademark was registered in Europe on August 18th 2015, just two days ago and follows the original trademark added last year in Europe but now also includes the logo. This shows further likelihood of the arcade game getting a release outside of Japan following interest by chains in North America and the original North American trademarks discovered last year. We'll bring more as it comes.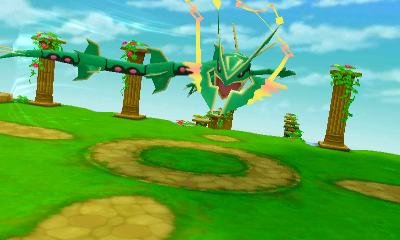 In The Games Department
Pokémon Super Mystery Dungeon
The latest game in the Pokémon Mystery Dungeon series, Pokémon Super Mystery Dungeon is out in Japan next month and ahead of that, Amazon Japan have revealed a special bonus for one of the game's bundles. If you pay 5,076¥, then you get a retail copy of the game as well as 20 unique post cards that come in a special case. These postcards depict various artwork of the Pokémon Super Mystery Dungeon characters, as well as 1 postcard which is currently hidden. These postcards are exclusive to Amazon Japan
Pokémon Postcards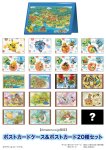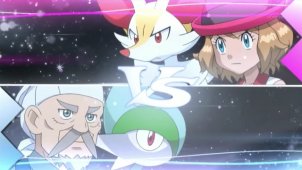 In The Anime Department
Pokémon XY - Episode Pictures
As usual, I have done pictures from the episode that aired in Japan today. This episode features Braixen accidentally breaking the twig from its tail and leaving it up to Serena to help get a new one. The AniméDex has been updated with the contents of this episode. Click the picture to go to the gallery but be warned however as they contain spoilers.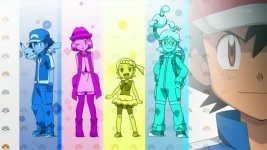 In The Anime Department
Pokémon XY - Episode Titles
A Japanese magazine has released another new episode title for an episode set to air in Japan on September 17th and features Clemont remember how he got Bunnelby,
Episode 891: A Train Revisited! Clemont and Bunnelby!!