24-09-2015 11:24 BST / 06:24 EDT by Serebii
Be sure to check the past few updates. This update will be amended throughout the day so be sure to check back. If you have any ideas for the site, be sure to send them in
With the generation continuing and Worlds coming up, and the Chatroom has been rife with discussion while the WiFi Chatroom has been a place for battles, trades and Friend Safari hunting, so be sure to visit them. Our Forums have also had these discussion and are a bustling trade and competitive section for the games. Be sure to like our FaceBook Page.
Last Update: 15:02 BST
Edit @ 12:54: Dungeon Coverage | Edit @ 13:06: Episode Pictures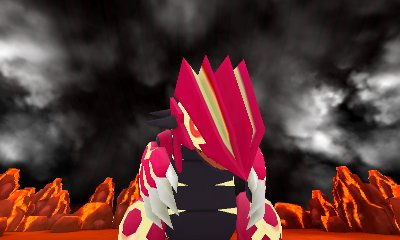 In The Games Department
Pokémon Super Mystery Dungeon - Coverage Day 9
Pokémon Super Mystery Dungeon: has been out for a few days in Japan, and as such our coverage is winding down to a close. Like all coverage, we'll continue on through the coming days and weeks to cover the entire game. If there's anything you wish to see covered, let me know
12:54: Created a page about the Jukebox
15:02: Updated the Evolution Mechanics page with a full list of Pokémon that would normally evolve in the series, but cannot.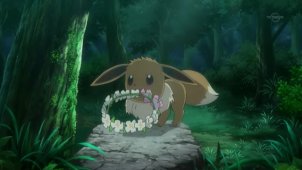 In The Anime Department
Pokémon XY - Episode Pictures
As usual, I have done pictures from the episode that aired in Japan today. This episode features Serena encountering a shy Eevee that loves to dance. The AniméDex has been updated with the contents of this episode. Click the picture to go to the gallery but be warned however as they contain spoilers.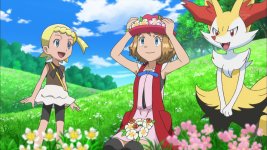 In The Games Department
Pokémon XY - Character Biography
With the episode that just aired in Japan, I have been able to update a biography. The biography is for the main character Serena and includes a brand new Pokémon she obtained in today's episode. Click the image to go to the respective biography, but be warned as they contain spoilers