27-08-2015 07:06 BST / 02:06 EDT by Serebii
This update will be amended throughout the day so be sure to check back. If you have any ideas for the site, be sure to send them in
With the generation continuing and Worlds coming up, and the Chatroom has been rife with discussion while the WiFi Chatroom has been a place for battles, trades and Friend Safari hunting, so be sure to visit them. Our Forums have also had these discussion and are a bustling trade and competitive section for the games. Be sure to like our FaceBook Page.
Last Update: 13:15 BST
Edit @ 07:59: Episode Title | Edit @ 11:25: Character Biographies | Edit @ 13:15: Episode Pictures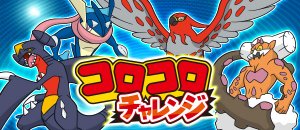 In The Games Department
Pokémon - CoroCoro Challenge
Registration for the next Battle Competition has begun. This is the CoroCoro Challenge and is only for Japan, specifically only for elementary school age kids. It runs standard VGC rules with entry running from August 27th to September 25th and the battles running from September 25th to September 28th. The top 32 players from both West Japan and East Japan get an invite to a special CoroCoro Challenge competition in real life in November and then further entry into the annual Pokémon Dragon Challenge. All entrants who have participated in at least 5 battles will get a Master Ball.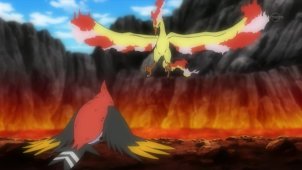 In The Anime Department
Pokémon XY - Episode Pictures
As usual, I have done pictures from the episode that aired in Japan today. This episode features Ash & Co. meeting up with Trevor, who is in the area to take a photo of the legendary Pokémon, Moltres. The AniméDex has been updated with the contents of this episode. Click the picture to go to the gallery but be warned however as they contain spoilers.
In The Games Department
Pokémon XY - Character Biography
With the episode that just aired in Japan, I have been able to update a pair of biographies. The biographies are for Ash and Trevor and both include new Pokémon that they obtained in this episode. Click the image to go to the respective biography, but be warned as they contain spoilers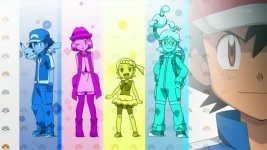 In The Anime Department
Pokémon XY - Episode Titles
A Japanese magazine has released another new episode title for an episode set to air in Japan on September 24th. Full details on this episode aren't yet clear
Episode 892: Eevee is Shy with Strangers! The Catcher in the Flowers!!