31-08-2015 06:22 BST / 01:22 EDT by Serebii
This update will be amended throughout the day so be sure to check back. If you have any ideas for the site, be sure to send them in
With the generation continuing and Worlds coming up, and the Chatroom has been rife with discussion while the WiFi Chatroom has been a place for battles, trades and Friend Safari hunting, so be sure to visit them. Our Forums have also had these discussion and are a bustling trade and competitive section for the games. Be sure to like our FaceBook Page.
Last Update: 08:20 BST
Edit @ 07:03: Pokémon Shuffle Events | Edit @ 07:35: Mega Sharpedo | Edit @ 08:20: Shuffle Mobile US & UK Release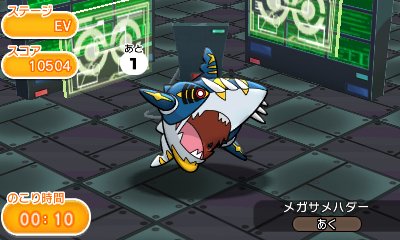 In The Games Department
Pokémon Shuffle - Events
Next week, a brand new challenge will start on Pokémon Shuffle. This challenge is another Mega Stone challenge and will give you the ability to earn a Sharpedonite in order to Mega Evolve your Sharpedo. This event will run from September 7th 2015 to September 14th 2015 05:00 UTC. We'll bring more details as it comes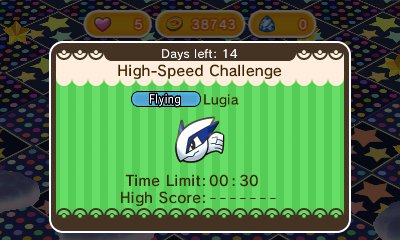 In The Games Department
Pokémon Shuffle - Events
A brand new challenge has begun on Pokémon Shuffle. This challenge provides you access to the Pokémon Lugia and is available until September 14th. It only has a limited time to complete the stage, giving you 30 seconds. You need to download the new patch, Version 1.2.14 to obtain it. Our Pokémon List has been updated with details of this Pokémon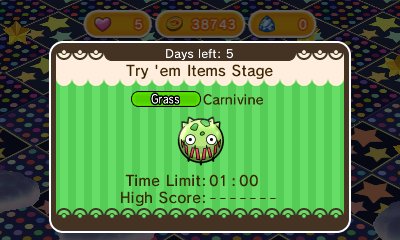 In The Games Department
Pokémon Shuffle - Events
A brand new challenge has begun on Pokémon Shuffle. This challenge provides you access to the Pokémon Carnivine and is available until September 12th. It allows for use of items without any cost. You need to download the new patch, Version 1.2.14 to obtain it. Our Pokémon List has been updated with details of this Pokémon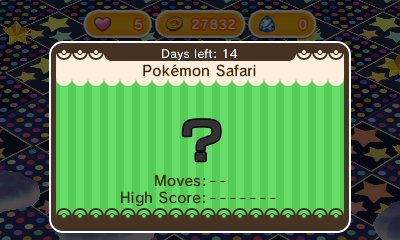 In The Games Department
Pokémon Shuffle - Events
A brand new challenge has begun on Pokémon Shuffle. This challenge is another Pokémon Safari stage, and a repeat of a previous one which gained access to Spinda, Cherubi, Cherrim, Carvanha and Sharpedo. You need to download the new patch, Version 1.2.14 to obtain it. Our Pokémon List has been updated with details of this Pokémon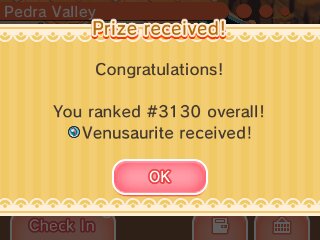 In The Games Department
Pokémon Shuffle - Events
If you were one of the lucky 106,000 (65,000 in Japan, 25,000 in North America or 16,000) players worldwide who ranked in the Mega Venusaur competitive stage over the past week, then the Venusaurite is now available to be received. The Attack Power and Mega Speedup for the higher ranked players will also be obtained. If you didn't qualify, then you can redeem a Jewel. To get these items, simply Check In between now and September 7th 2015 at 06:00 UTC and you will receive the item.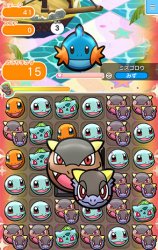 In The Games Department
Pokémon Shuffle - Mobile Port
The iOS & Android port of the game, Pokémon Shuffle, is now available on iOS devices in North America and the United Kingdom and various parts of Europe for free. This follows on from the release in Japan last week and continues the special events started then. The Android version is expected shortly. We have details of the differences of the mobile version to the 3DS version on its page.
In The Pokémon Department
Pokémon Variety Show
It has been announced that Japanese Variety show, Pokémon Get☆TV is to come to a close and be replaced by a new variety show. The show is called Gathering in the Pokemon House? (ポケモンの家(うち)あつまる? Pokémon no Uchi Atsumaru? - Pokénchi for short) is to air from October 4th 2015 at 08:00 JST until 08:30 JST. It stars Shoko Nakagawa, Abareru-kun, both of whom star in Pokémon Get☆TV, as well as newcomers Hyadain and Antony. The show will continue a similar format to its predecessors in being a Pokémon variety show that will have various skits and also the latest information on Pokémon, and special viewer battles.